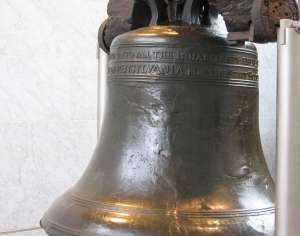 Happy holiday week, politicos. The NRCC promoted two GOPers in PA, Politico dives into Casey's pro-life bona fides, NYT looks at PA socialists, and a state House candidate gets derailed by allegations of impropriety. Here's the Playbook.
6/29 Ups & Downs: In the battle of east versus west, Philadelphia definitely won out this week. Though when it comes to redistricting reform, we're all losers. See who had a good week, and who did not, in this week's edition of the Ups & Downs!
NRCC Upgrades Two to "Young Guns": The National Republican Congressional Committee added two Pennsylvania candidates to its "Young Guns" program, signifying the races are competitive and warrant full party support.
HD187: Pa. House candidate (Archie Follweiler, D) quit race partly because of woman's allegations, which he denies. The incumbent is Rep. Gary Day (R-Lehigh).
Harrisburg & DC
Politico: The truth behind Bob Casey's 'pro-life' stand
AP: Gov. Tom Wolf puts tax plans far behind him as he seeks a 2nd term
AP: Brexit leader to headline GOP Senate hopeful's fundraiser
StateImpact: Robert Powelson, former Pa. utility regulator, resigns from FERC
Capitolwire: PA first in the nation to enact Clean Slate legislation after Gov. Wolf's signature
Capitolwire: JUA sues state again after latest budget-related attempt to control the insurer and its sizable financial reserves
Capitolwire: State to award $100 scholarships to every child born after Jan. 1 to promote higher education saving.
NY Times: The Millennial Socialists Are Coming
Philadelphia
Inquirer: Wolf pledges millions to tackle lead paint in city schools
Inquirer: What would it really take for abortion to be illegal in Pa., N.J.?
Inquirer: Inquirer, other Pa. news outlets petition Supreme Court for access to grand jury report on clergy sex abuse
Inquirer: Philly hosts one of several 'abolish ICE' protests across the country – as it happened
Inquirer: Clout: Judge Beth Grossman? Philly's GOP nominee for DA may be appointed to the court; Is the powerful Tartaglione clan on the verge of extinction?; and Post-#MeToo allegations, Leach's legal fees total $23K
Inquirer: For Philly's new school board: Lessons from the SRC's 17 years
Inquirer: Following Annapolis shooting, journalists contemplate angry readers, death threats and backlash
Tribune: Coalition seeks to add jobs through tax reform
Tribune: State budget passage bolsters criminal justice reform efforts
Billy Penn: Parks & Rec just ended gender segregation at public pools. Yes, it's 2018.
WHYY: Filling in some details missed in the outcry about Philly's 'missing' millions
WHYY: Barletta plans to campaign for U.S. Senate on repeal of Roe v. Wade
WHYY: A retrospective: What passed muster with City Council, and what didn't
Philly Mag: Dining While Black: Race and the Philly Food Scene
SEPA
Bucks County Courier Times: Round table focuses on efforts to resolve opiate epidemic
Bucks County Courier Times: Former Bucks, Montco employees arrested in Pennsylvania Medicaid fraud sweep
Delco Times: Davidson's school safety measure becomes law
Pottstown Mercury: Crowds gather in Norristown to protest separation of families
Chester Daily Local: First from Chesco, McSwain sworn in as US Attorney
Pittsburgh
Tribune Review: New Pa. law lets consumers buy more powerful fireworks this Fourth of July
Tribune Review: Protesters march against Trump's travel ban and immigration policies, shut down Clemente Bridge
Tribune Review: Why police officers are rarely convicted in shootings
Tribune Review: Sewickley Academy cuts ties with man charged with driving through protesters
Tribune Review: Protest for Antwon Rose blocks East Liberty intersection
Post-Gazette: Faith protest: Crowd gathers in East Liberty to demand action in police shooting of Antwon Rose II
Post-Gazette: Port Authority, SEPTA work with PA Turnpike on transit planning, funding
Post-Gazette: A pact to keep Amazon deal details secret for 5 years? State and local officials say it ain't so
Pittsburgh Business Times: Pitt's Board of Trustees votes to remove former dean's name from building
WESA: Governor Boosts Minimum Wage Again For State Employees
WESA: Controversial Democrat Running For City Committee Leadership Post
WESA: Wolf Signs Law To Seal Certain Criminal Records
WESA: Lawmakers' Bid To Yank JUA Money Continues, With A Twist
KDKA: Gov. Wolf Boosts Minimum Wage Again For State Employees
SWPA
Beaver County Times: State advisory commission backs task force idea after Antwon Rose shooting
Observer-Reporter: Cracker plant takes shape in Beaver
Johnstown Tribune-Democrat: Marijuana firms vying to open in Johnstown area
NEPA
Times Leader: Mayor: No other alternative but Act 47 distressed status for WB
Times Leader: Increased Luzerne County pension fund subsidy discussed
Times Leader: Local public sector union leaders react to Janus ruling
Times Leader: Consumers rejoice, officials urge safety in light of new Pa. fireworks law
Times-Tribune: Scranton rally among hundreds across U.S. calling for reuniting families
News Item: Big blue wave hits Knoebels
South Central
LNP: Video captures officers using stun gun on sitting man
PennLive: 'This is not OK': Those at Lancaster rally object to use of Taser by city police
PennLive: Pa. auditor general says he's open to examining oversight of water systems
PennLive: Lubrano makes last day on Penn State trustees board all about the Freeh Report
PennLive: Harrisburg, Greensburg dioceses tried to block grand jury: report
York Daily Record: York joins other cities holding protests against family separation
Lehigh Valley
Allentown Morning Call: Pa. House candidate quit race partly because of woman's allegations, which he denies
Allentown Morning Call: Pennsylvania attorney general to challenge court order halting priest sex abuse grand jury report
Allentown Morning Call: Because of new Pa. fireworks law, hand surgeons, first responders bracing for Fourth of July
Allentown Morning Call: Family separation at the border sparks #FamiliesBelongTogether rally in Bethlehem
Allentown Morning Call: Ed Pawlowski co-defendant Scott Allinson sentenced to more than two years in prison sentence
WFMZ: Candidate for 9th district stumps in Oley
North by Northwest
Erie Times-News: Diversity is Erie's strength, mayor tells Pridefest crowd
Erie Times-News: Erie company's plans to build natural gas pipeline receives federal approval
WJET: Myron Jones, Founder of JET 24 Action News, dies at 92
WJET: More on legalizing sports gambling in Pennsylvania
Centre Daily Times: Why do central Pennsylvanians care about immigration reform? Ralliers made their voices loud and clear
Centre Daily Times: Why several Penn State trustees request 3 actions to counter the Freeh report
Williamsport Sun-Gazette: Lawmaker supports farm bill legislation
Opinion
Inquirer Editorial: We are heartbroken, for Annapolis and the state of American journalism
John Baer: Sharif Street is on a mission for criminal justice reform
John Baer: Two Pa. House and Senate leaders (sorta) defend our lackluster legislature
Will Bunch: Borked!! GOP's long game finally bringing nightmare of Robert Bork's America to Supreme Court
Will Bunch: In lieu of flowers for Annapolis, please subscribe to your local news org
Trudy Rubin: After Maryland shooting, Trump must quit embracing autocrats who squash the press
Jim Kenney and William Hite: Local control of schools is finally here, and the real work is just beginning
JD Mullane: We know them. A mass shooting hits home
BCCT Editorial: Message to lawmakers, get back to work
Delco Times Editorial: Overreach by Pa. Supreme court hurts grand jury process
Christine Flowers: Our race to the bottom in order to win
Sun-Gazette Op-Ed: Hey Alexa, tell Gov. Wolf state is bigger than Pittsburgh and Philadelphia
Erie Times-News Editorial: Our view: Erie region needs stronger economic push
Post-Gazette Editorial: Taking a slice: Pirates seek sports-betting cut. Will play improve?
Post-Gazette Editorial: A plea to both sides: Avoid the extremes in Supreme Court nomination
Post-Gazette Editorial: An equal right: Two cases put 'compelled speech' in its place
Tribune-Review Editorial: Clean Slate Bill opens the door for many Pennsylvanians
Tribune-Review Editorial: Financial pressure in school districts lead to tax hikes, staff cuts
Easton Express-Times Editorial: In November, remember Pa. Legislature's sabotage in June
Emil Giordano: Pa. should require certification of appointed guardians
Reading Eagle Editorial: Violence, threats won't stop the press
LNP Editorial: Not surprising, but still disappointing: Hopes for reform in the state House dashed yet again
John Micek: Maryland shooting a reminder of the bond between communities, local papers
PennLive Editorial: From across Pennsylvania, solutions to the opioid epidemic
York Dispatch Editorial: Pa. GOP doesn't want level playing field
Pocono Record Editorial: Tragedy brings us together again
Standard-Speaker Editorial: Harley shows folly of tariffs
Citizens Voice Editorial: Lawmakers complain, but don't act