UPMC selects a new leader, a Chester County Republican gets a second term as National Chairman of the Young Republicans, plus a former state Rep. is sentenced to three years of probation for a credit card case. All of that and more are in this week's Ups and Downs.
Every week PoliticsPA sends an exclusive extra Up or Down to Playbook subscribers. See who gets the extra up or down next week: sign up here.
Leslie Davis. A new chapter is about to begin for this giant western PA healthcare provider. Davis, the executive VP who has been with UPMC for 17 years, was unanimously selected by the board of directors to take over the top spot after CEO Jeffrey A. Romoff announced his retirement. Many elected officials in western PA congratulated Davis and wished her best of luck in her new role. 
Rick Loughery. Securing a second term. Loughery, a Chester County Republican who has served as the National Chairman for the Young Republicans, was unanimously re-election at the recent Young Republican National Convention. Loughery becomes the first chairman in Young Republican history to be re-elected and to have done so unanimously twice, according to the YRNF. 
Kevin Haggerty. This former state Rep. has avoided jail time, but will still spend multiple years on probation in a credit card case. The Scranton Times-Tribune reports that Haggerty, will spend "three years on probation for using a woman's credit cards without her permission to buy more than $950 worth of booze and other items."
Dan Laughlin. As August 2021 approaches, Republicans around the commonwealth are still mainly echoing former President Donald Trump's claims questioning the legitimacy of the 2020 election, even though the election was secure. As some Republicans are even pushing for a "forensic audit" of the previous election, one Republican serving in the state legislature spoke up against this effort. State Sen. Dan Laughlin, a potential candidate for Governor, penned an op-ed slamming the effort pushed by allies of Trump in Pennsylvania by calling it "absent of credible evidence of fraud" and saying it will "only further the paranoid atmospherics, poisoning both parties."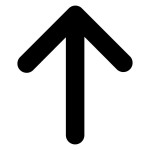 Eugene Vittone. This Washington County District Attorney will serve in a statewide role. The Observer-Reporter reports that Vittone will serve as the president of the Pennsylvania District Attorneys Association (PDAA), through 2022. Montgomery County District Attorney Kevin Steele will serve as the PDAA Vice President, while Adams County District Attorney Brian Sinnett will serve as secretary and treasurer. 
Andrew Lewis. This Dauphin County Republican will be serving on a nationwide education committee. Lewis was appointed to serve on the National Conference of State Legislatures' (NCSL) Education Committee, which is "one of 10 national committees that deal with both state and state-federal issues."
Sonya McKnight. Acquitted on all charges. PennLive reports that the Harrisburg Magisterial District Judge, "who was accused of taking a prescription pill bottle from her son's car during his arrest has been acquitted of all charges." 
Allentown Morning Call. Reporting that makes a difference. The Allentown Morning Call reports that that "the state Department of Drug and Alcohol Programs late Thursday said it would take down portions of its website that contain data on drug treatment centers, following a Morning Call story that revealed many of the numbers are wrong."
WHYY Union Effort. PoliticsPA stands with those at WHYY in Philadelphia organizing with SAG-AFTRA to start a union. They held a rally this week outside of WHYY calling for the union to be recognized.  
Harrisburg School District. Test passed. PennLive reports that Auditor General Tim DeFoor said Tuesday "that broken business operations of the Harrisburg School District, after two years of intense oversight from his office, are now ready to stand on their own two feet and will be taken off of a cycle of special real-time audits by his staff."
TWEET OF THE WEEK
Folks, it's happening. Allegheny County Independent Democratic Committee pic.twitter.com/yiIpmmTffk

— Ryan Deto (@RyanDeto) July 29, 2021