The Mayor of Scranton resigns from office after entering a plea agreement on three federal charges, a state Senator in the Philly suburbs goes viral, while Gov. Tom Wolf signs legislation that change what a snow day is in the state. All of that and more are in this week's Ups and Downs. 
Every week PoliticsPA sends an exclusive extra Up or Down to Playbook subscribers. See who gets the extra up or down next week: sign up here.
Bill Courtright. The Democratic Mayor of Scranton resigned from office earlier this week after entering a plea agreement on three federal charges that include bribery, conspiracy, and "attempt to obstruct commerce by extortion." Courtright threatened "economic harm" to businesses that did not provide support for his campaign, dating back to beginning his first term. According to the Times Leader, Courtright could spend a possible maximum of 35 years in prison and be forced to pay up to $750,000 in fines, although it's likely to be less than the maximum.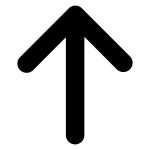 Zachary Mako. The GOP lawmaker from the Lehigh Valley is scheduled to deploy to Afghanistan later this year. This will be the state representative's second tour in Afghanistan. He will be going by Chief Warrent Officer 2 Mako and will serve as a Chinook helicopter pilot.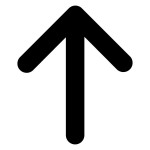 Katie Muth. The freshman Senator in the Philly suburbs made national headlines and caught the attention of a few 2020 Democratic presidential hopefuls after her speech on the Senate floor last week went viral about arguing against the elimination of general assistance. She made an appearance on MSNBC's Hardball with Chris Matthews as a result of the speech and received support from 2020 presidential hopefuls Sens. Kamala Harris (D-CA) and Elizabeth Warren (D-MA). A spokesperson from the Senate Democrats said Muth's Twitter account more than doubled since the speech went viral. 

Bipartisan Criminal Justice Reform. "Clean Slate" legislation that received support from both sides of the aisle was signed into law by Gov. Tom Wolf. The AP reports that "lower-level criminal convictions" in the state began to be automatically sealed under a new law that aims at giving offenders a "fresh start." Elected officials and supporters of the bill the program will be a model for other states.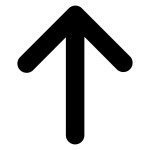 Straight Ticket Ballot Option. With the stroke of Gov. Tom Wolf's pen, Senate Bill 48 will not become law. Wolf vetoed legislation that would have provided $90M to counties for new voting machines and included various election reforms, including the elimination of the straight ticket ballot option. Many Democrats, including Wolf, opposed eliminating the straight ticket ballot option, believing that it could lead to "voter confusion and longer lines at the polls."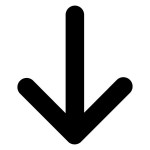 Tom Carroll. The GOP candidate for Northampton County district attorney resigned from his position in the Northampton County D.A.'s office after a colleague told superiors that Carroll left a stuffed monkey at the desk of a black colleague. The Morning Call reports that the incident was 12 years ago and called it an "unsubstantiated allegation from over a decade ago".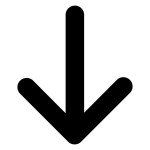 Snow Days. Waking up on a snowy morning and seeing the news that your school was closed for the day brings back some fond memories for people all over the commonwealth. But a new bill signed by Gov. Tom Wolf may be making those days off a thing of the past. Wolf signed a bill to allow schools to use "flexible instruction days," also known as "cyber snow days" in which students would stay home from school, but would be required to complete assignments online. The hope is that the legislation will cut down on the number of make-up days. KDKA reports that some local school districts in the Pittsburgh area have already been testing the idea. 
Philadelphia Tax Abatement Reform. There's widespread support for tax abatement reform in the city of Brotherly Love, yet very little action towards achieving this goal. Councilwoman Helen Gym first introduced legislation to reform the abatement over 13 months ago, and there has still yet to be a hearing on the topic. Almost all of the candidates in the May primary made the case reform is needed on the topic. Gym said it will be a top priority for her when Council reconvenes in the fall, while Mayor Jim Kenney and Council President Darrell Clarke's office say they anticipate a robust discussion on the matter, according to PlanPhilly. Although Philly's elected officials by and large support changes to be made on the issue, one has to wonder why it's taking so long?  
M.E. Smith. The former campaign manager for Sen. Bob Casey's 2018 reelection bid is taking on a role leading a bid for a 2020 Democratic presidential hopeful. Smith was hired by Colorado Gov. John Hickenlooper to manage his 2020 presidential campaign. Hickenlooper praised Smith in the hire saying she "knows how to lead successful campaigns in politically-different terrain." 
TWEET OF THE WEEK 
In the spirit of Independence Day, Pennsylvania's favorite mascot weighs in with a controversial take on one of America's beloved hot dog.
A hot dog is not a sandwich..
Stop asking.

— Gritty (@GrittyNHL) July 4, 2019