A State Rep. twists in the wind, another retires, a third one steps in it. And the #MeToo movement scores a victory in the Lehigh Valley.
Psst. You already missed one of the Ups & Downs. Every week PoliticsPA sends an exclusive extra Up or Down to Playbook subscribers. Who got it today? Was it an up or a down? You'll never know. But you can find out next time: sign up here.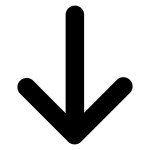 Marguerite Quinn. Her bill, HB2060, would help protect domestic abuse victims by requiring anyone subject to a PFA to hand over their firearms to the authorities. It's a no-brainer that passed the Senate unanimously. Quinn took criticism for a compromise amendment, but was willing to do what it took to get meaningful, life-saving gun reform through the most conservative PA General Assembly in living memory. It would have been a remarkable achievement. And then… nothing happened. The legislature left town and left the bill's fate under a cloud, due to opposition from gun rights advocates.
Quinn is running for a state Senate seat that Hillary Clinton won by 4 points. Now, instead of touting a signature win for the next three months, Quinn must defend her right flank. It's a tough cycle for GOP moderates in the southeast. One of their key arguments is that voters benefit when SEPA has a seat at the table in the majority caucus. Party leaders couldn't have devised a clearer way to undermine that argument.
PA Lottery. Capitolwire summed up the big picture: "The Pennsylvania Lottery has moved away from a once-threatened deficit due to a combination of factors, including a steady growth in traditional ticket sales and a projected influx of revenue from new online Lottery games." And the Wolf administration dismissed a request by the state's 13 casinos to block iLottery, choosing instead only to require some tweaks in the marketing.
People's Water. Forget UPMC and Highmark. The most contentious public health debate in Pittsburgh today is water. People's Gas has been hinting at plans to get into the water utility business for some time now. The Pittsburgh Water and Sewer Authority has been beleaguered by infrastructure problems, lead, and debt. This week the company unveiled its proposal, People's Water, which would operate as a public-private partnership. The deal includes a new treatment plant, new water lines, and absorbing the PWSA's debt. PublicSource has the details. The company has a full-fledged PR and lobbying campaign, which includes Mayor Peduto's former Chief of Staff. So do opponents, who have already assembled a coalition of progressive and environmental groups to block any form of privatization. They say any private ownership of water is the first step down the road to Flint, Michigan. Pittsburgh's nationally recognized chapter of the DSA is already organizing against the plan.
Lou Barletta. One-party control is a receipt for a tough midterm: your side gets complacent, the other side gets angry. Ask the Democrats in 2010. Or as Corey Lewandowski recently said, "People don't turn out to say thank you." The Supreme Court vacancy is an X-factor in that equation, and it could benefit Barletta. Why? The pro-life movement is single-minded in its determination to overturn Roe vs. Wade. That's why Trump's judicial appointment process is so much more disciplined than other aspects of his presidency. The vacancy served as the peg for Politico's long look at Sen. Casey's uneasy relationship with the 'pro-life' label. Barletta's team seized on the issue with no sign of stopping. (Counterintuitively, it could actually boost his odds to have the seat vacant and at stake through the election.)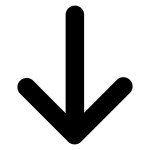 Rick Saccone. Congressman Jim Jordan in Ohio is facing serious allegations. A former assistant wrestling coach at Ohio State, Jordan has been accused by four students of turning a blind eye to widespread sexual abuse by the team doctor. It's an evolving situation and new facts are coming out daily. But one thing is for sure: anyone who alleges sexual abuse should be taken seriously – especially when their stories are corroborated. That is, unless you ask Rick Saccone. The outgoing State Rep. and twice-failed congressional hopeful accused the accusers of making it all up, abetted by a media conspiracy. "Despicable Left wing media now attacking Freedom Caucus leader Jim Jordan.  An outstanding Congressman. This is M.O. Fake News Media will stop at nothing to defeat conservatives," he tweeted Tuesday. Undeterred by the massive ratio, Saccone doubled down on Wednesday. State Rep. Saccone becomes former State Rep. Saccone on December 1.
North Hills Dems. State Rep. Hal English's surprise departure opens up a new "reach" seat for Dems in Allegheny County. Candidate Betsy Monroe faces a to-be-determined GOP opponent in the 7-point Trump district. Her race is overlapped by an open State Senate contest (Clinton +0.5%). Those districts are overlapped by the Rothfus-Lamb race. That last one matters because it takes a lot of enthusiasm and a big GOTV campaign for Dems to offset the GOP's natural advantage in midterm turnout. The Dem caucuses in Harrisburg probably couldn't muster either on their own. Lamb can.
Karen O'Mara Voytas. She's a retired teacher in Berks County. She's also the newest face of the #MeToo movement in PA, successfully forcing Dem hopeful Archie Follweiler out of a state House race. The Morning Call reported her allegations: that he: "cornered and forcibly kissed her during a gathering," and "grabbed her from behind at a 2011 cocktail party, painfully squeezing her ribs and touching the bottom of her breasts while making sexually suggestive remarks." Follweiler acknowledged some parts of her description – which she spelled out in a contemporaneous certified letter! – disputed others, and denied wrongdoing. Voytas said, "I think it's the first time in human history that we women have an opportunity to change the cultural norm for acceptable ways to treat women. That's why I'm doing this, because I think we all really need to speak up." Party leaders selected Siobhan Walsh-Bonis to replace him on the November ballot. The incumbent is Rep. Gary Day, who was unopposed in 2016 and whose district went to Trump by 17 points.
And the tweet of the week comes from PhillyVoice's Brian Hickey.
I. Can't. Wait. To see hundreds of blurry pictures of fireworks tonight followed by lecture tweets about how fireworks scare pets.

— Brian P. Hickey (@BrianPHickey) July 4, 2018