One Democratic Senate hopeful raises $2.5 million in Q2, voting reforms seem unlikely in the state, plus funding is eliminated for PA public broadcasting in the latest state budget. All of that and more are in this week's Ups and Downs.
Every week PoliticsPA sends an exclusive extra Up or Down to Playbook subscribers. See who gets the extra up or down next week: sign up here.
John Fetterman. Another multi-million quarter in the books for this Democratic Senate hopeful. Fetterman's campaign announced this week that his campaign raised $2.5 million in the 2nd quarter. His campaign has now raised over $6.5 million since launching a bid for the office. 
Capitol Rioters. A milestone that the Keystone State can't be proud of. The York Daily Record reports that the 50th person from Pennsylvania was arrested in connection with the riots in Washington D.C. on January 6. Florida is the only state with more people arrested in connection with those riots. 
PA Voting Reform Compromise. One thing that Democrats and Republicans can agree on is how they just can't seem to agree with the other on voting reform legislation. The Pittsburgh Post-Gazette reports just two years after Act 77 passed, the two sides "can't seem to pass the simplest of reforms," and both sides seemingly agree that an agreement on the matter is unlikely. 
PA Public Broadcasting. Although the state had a multi-billion dollar surplus, the Pennsylvania Capital-Star reports that public broadcasters in Pennsylvania are "among the few losers" in the most recent state budget. The seven TV and radio stations, "saw their funding eliminated." Since 2016, "they had received $2.75 million in state taxpayer support," but due to the new budget it "was reduced to zero."
Joanne Val Saun. The Wilkes-Barre Times Leader reports that Van Saun, the former Luzerne County Children and Youth Director, "has been charged with failing to investigate hundreds of reports of child abuse and neglect and covering up the cases with false reports, according to documents filed in Dauphin County."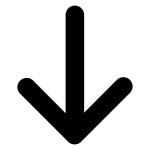 Steve Stambaugh. The personal injury attorney who's running for York County judge is being investigated by the FBI, according to the York Daily Record. Their report states that the inquiry "relates to unemployment compensation," according to three former employees. Although Stambaugh has not been charged with a crime, this is attention that his campaign surely does not want. 
Return To Normalcy. Back to the office. PennLive reports that starting on Tuesday, government employees who've been working remotely during the coronavirus pandemic were able to return back to the office. 
Romilda Crocamo. Luzerne County has a new Manager. Crocamo, the Luzerne County Chief Solicitor, started serving as the acting manager of Luzerne County this week.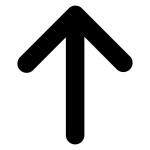 Wallace McKelvey. The PennLive journalist is taking on a big role at another newspaper. McKelvey announced that he'll be joining the York Dispatch as managing editor on July 22.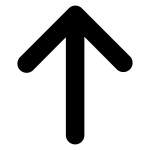 Dom Giordano. This conservative talk show host in Philadelphia has a new time slot. The Philadelphia Business Journal reports that Giordano, a long time host at Talk Radio 1210 WPHT, has moved from mornings to taking over Rush Limbaugh's 12 p.m. to 3 p.m. shift at the Philadelphia radio station.
TWEET OF THE WEEK
I declare it #AuditBoySummer2k21 send tweet

— Stephen Caruso (@StephenJ_Caruso) July 7, 2021