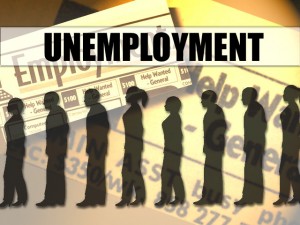 The Department of Labor released its monthly jobs report for July today, revealing yet another mixed bag of results.
Bad News
The unemployment rate in PA increased by one-tenth of a percentage point, from 5.6 percent to 5.7 percent, between June and July. The unemployment rate across the nation increased at the same rate this month, which went from 6.1 percent to 6.2 percent.
The size of PA's workforce, which represents the individuals currently working or searching for employment, decreased in July from 6,371,000 to 6,403,000.
July marks the first time the unemployment rate increased since June 2012.
Good News
Despite the increase, the PA unemployment rate in July was still 1.8 percentage points lower than it was a year ago in July 2013.
Despite July's decline, PA's numbers for the year have been moving steadily upward. Since the beginning of 2014, 21,000 people have become employed who were not previously.
July's unemployment increase only occurred in private sector jobs, and public sector jobs continued to grow. July's largest gain was 3,500 jobs in construction, while its largest loss was 4,400 jobs in leisure and hospitality.