The candidates are set for another special election in the state House, a former chief of staff to Gov. Tom Wolf takes on a new role, and controversial words are exchanged in a Wilkes-Barre bar and restaurant between a former Mayoral candidate staffer and a sitting Councilman. All of that and more are in this week's Ups and Downs.
Every week PoliticsPA sends an exclusive extra Up or Down to Playbook subscribers. See who gets the extra up or down next week: sign up here.
Dr. Jennifer Rager-Kay and David Rowe. Yes, we have another special election to look forward to in the commonwealth. The candidates for the special election on Aug. 20 to fill the seat in the 85th House District vacated by Rep. Fred Keller are officially set. Democrat Dr. Jennifer Rager-Kay, who made a bid for the seat this past November, will face vice chair of the East Buffalo Township board of supervisors and local businessman Republican David Rowe.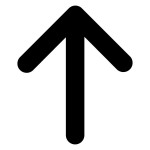 Open Primary Bill Advocates. It's far from becoming law, but it advanced out of an important committee this week. Supporters of SB300 can celebrate that the open primary legislation, sponsored by Senate President Pro Tempore Joe Scarnati (R-Jefferson), aimed at allowing approximately 785,000 plus unaffiliated voters to participate in the state's primary, passed by a 9-2 vote in the state Senate Government Committee. Despite passing on a bipartisan basis in this committee, a significant opponent of the legislation, House Majority Leader Bryan Cutler (R-Lancaster), said he would not consider the bill earlier this year, according to the PLSReporter.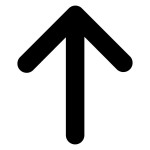 Philadelphia Tax Payers. Philadelphia's pension fund may be facing a "multi-billion-dollar crisis," but they can expect to save up to $100,000 a year now. Former Philadelphia Sheriff John Green pleaded guilty to felony conspiracy charges and is set to begin a 5 year prison sentence in August. The Philadelphia pension board voted to rescind Green's pension this week, in which Inspector General Amy Kurland's office estimated the total installment to be around $1.6 million, according to Billy Penn.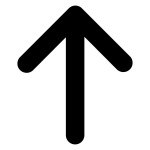 Harrisburg School State Control Backers. In what ABC27 reported as an expected two-day hearing lasted only a few minutes to revoke local control of the Harrisburg School District. The state will take control of the school district for the next three years. Harrisburg Mayor Eric Papenfuse, GOP state Sen. John DiSanto, and Democratic state Rep. Patty Kim voiced their support for the state to step in over the past couple of months.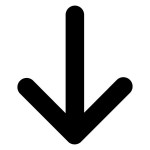 George Brown Campaign. The controversial words and social media post shared at a bar and restaurant in Wilkes-Barre were not condoned by the city's likely incoming Mayor George Brown, but still garnered headlines in Northeast PA. Mike Szustak, a former campaign staffer for Brown, told City Councilman Tony Brooks at a bar that he "made a big mistake tonight. We are coming after you," according to The Times Leader. Szustak said he wasn't threatening Brooks with his comments. Szustak also made a post on Facebook taking a picture of Brooks and other Councilmembers Bill Barrett and Mike Belusko standing at the bar with a note saying their votes for Mayor Tony George's appointments were for "incomptent drones." This Facebook post was later deleted. Jenis Walsh, a staffer from Brown who was present at the bar that night, but not involved in the exchange, stepped down amid the controversy. Brooks said he doesn't blame Brown for the words exchanged by his former staffer, but still resulted in negative press for the likely incoming Mayor.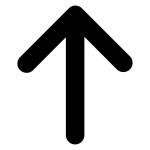 Mary Isenhour. The former chief of staff to Gov. Tom Wolf has a new job in the state. Isenhour was confirmed by the Senate on a 45-5 vote to a four-year term on the Pennsylvania Liquor Control Board. She becomes the first woman to serve on the three-member board, according to PennLive.
Easton. It's not a huge step backwards, but it's a downgrade nonetheless. The city's bond rating was changed from an A+ to A by Standard & Poor. An "A" from S&P means "strong capacity to meet financial commitments, but somewhat susceptible to adverse economic conditions and changes in circumstances," according to the Morning Call. S&P described the city as "stable."
Paul Zavarella. The attorney in Allegheny County was selected to be the interim District 8 County Councilman this week by an 11-1 vote from council, filling the seat previously represented by Councilman Charles Martoni, who died in May. Zavarella will represent the district until the November election, when a replacement will be voted to serve the remainder of Martoni's term, through 2021.
TWEET OF THE WEEK
My alternative to Center City Sips – "South Philly 'Sups".

It consists of showing up at my house with a six-pack and we hang out on my stoop and say hi to people as they walk by. https://t.co/dxOTL4sPPb

— Lauren Vidas (@BroadAndMarket) June 20, 2019