A report from Spotlight PA and The Caucus shows how much taxpayers have covered a Lawrence County Democrat, a Democrat running for U.S. Senate scores a "big endorsement," plus a number of journalists receive promotions. All of that and more are in this week's Ups and Downs.
Every week PoliticsPA sends an exclusive extra Up or Down to Playbook subscribers. See who gets the extra up or down next week: sign up here.
Capitol Coverage. Harrisburg's journalism scene is losing an important news outlet. The PLSReporter announced that beginning on July 1, The PLS Reporter will "no longer be a service available within the "Suite of Services." However, the outlet announced that they will be providing a Capitol Recap report that will be delivered daily and directly into people's email boxes. 
Chris Sainato. A report from Spotlight PA and the Caucus shows how much taxpayers have footed the bill for this Lawrence County Democrat. The report stated that since being elected to the state House in late 1994 up until mid-January, Sainato "spent or has been reimbursed personally for more than $1.8 million in mileage, meals, lodging, travel, and office-related costs — including nearly $640,000 in per diems — all charged to taxpayers." He defended this in an interview with KDKA after the report was public, saying that it was all "perfectly legitimate." Although it is not illegal, no state rep wants to be the face of this issue. 
Val Arkoosh. The Montgomery County Commissioner who is seeking the Democratic Party nomination for U.S. Senate received a boost from a national group this week. First reported by the Philadelphia Inquirer, EMILY's List, "an influential women's group that plays a major role in Democratic politics," has endorsed Arkoosh's campaign. The Inquirer described it as a "big endorsement." The group also backed Katie McGinty during the 2016 Democratic primary. 
Lisa Scheller. The first step to ensuring a rematch in 2022 is to secure the party nomination. Scheller took a step forward in lining up support in the GOP for her 2022 bid for Congress. Her campaign announced that eight of the nine members of the state's GOP congressional delegation have formally backed her candidacy for the 7th Congressional District. 
Voter ID. Pennsylvanians support voter identification, according to the latest Franklin & Marshall College poll. The Pennsylvania Capital-Star reports that nearly 6 in 10 voters in the state say they believe that Pennsylvania's voting law needs to be updated, while an even larger number, 81%, back signature matching for mail-in ballots and 74% support photo identification requirements.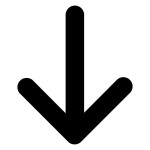 Tom Wolf. The term limited Governor's approval rating has taken a hit, according to the latest Franklin & Marshall College poll. The latest poll shows that 39% say he's doing an excellent or good job, which is down from 52% from July 2020. Although his approval rating is slightly higher than Ed Rendell's at this point in his time in office, it is still a noteworthy drop in support. 
PA Juvenile Court. The state's juvenile court system has experienced "serious racial disparities," according to a report from a governmental task force. The Associated Press reports that "Pennsylvania locks up far too many first-time and low-level youth offenders, with Black youth in particular disproportionately yanked from their homes and prosecuted as adults," according to the recommendations to reform juvenile justice in the commonwealth. 
Mike Regan. The York County Republican pleaded guilty to two summary offenses related to his motorcycle crash in March, ABC27 reports. The state Senator pleaded guilty to "driving an unregistered vehicle" and "driving at safe speed." Regan told ABC27 that he was not speeding and "had two witnesses prepared to testify, but says he was told he would have to plead not guilty to both citations." Regan added that he's "looking at introducing legislation to remove the provision from the traffic offense code."
Tom Ridge. The former Governor is still on the road to recovery, but received some positive news this week. PennLive reports that Ridge was upgraded from critical to stable condition on Monday after suffering a stroke on June 16. We all wish Ridge a speedy recovery! 
Ryan Deto, Amanda Waltz, and Richard G. Jones. Here's some positive news for journalism in the state. Starting out with news in western PA, Ryan Deto has been elevated to Managing Editor of Pittsburgh City Paper, while Amanda Waltz will be Pittsburgh City Paper's new A&E Editor. The other big announcement in the southeast was the Richard G. Jones was named as the Philadelphia Inquirer's managing editor for Opinion.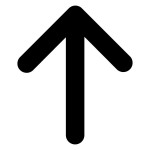 Ken Matthews. The Harrisburg radio host who would guest host for Rush Limbaugh would be the "guide" host of the final two airings of the Rush Limbaugh show, according to Fox News. Matthews described it as a "bittersweet" feeling, considering the impact that Limbaugh had on conservative talk radio. 
TWEET OF THE WEEK
We should all be like the @PACapEscalators

Work on yourself no matter how long it takes and irrespective of it inconveniences everyone else. Do you. #lessons #outoforder #selfcare pic.twitter.com/83jnclmPYX

— Mustafa Rashed (@mustafarashed) June 21, 2021