The PAGOP Chair resigns after a bombshell from the Inquirer, a Uniontown native is set to be nominated as the Secretary of Defense, and a deal was brokered between two healthcare giants in Western PA. All of that and more are in this week's Ups and Downs. 
Every week PoliticsPA sends an exclusive extra Up or Down to Playbook subscribers. See who gets the extra up or down next week: sign up here.
Val DiGiorgio. The state GOP Chair resigned this week just hours after the Philadelphia Inquirer published a story on his sexually charged messages and an "explicit photo" with Philadelphia Republican City Council candidate, Irina Goldstein. The two communicated for months via Facebook messenger although DiGiorgio pushed for the exchange to pivot to Snapchat because "Snapchat deletes. Text is forever." DiGiorgio also requested pictures from Goldstein, saying it was her "duty to the party." The race to replace DiGiorgio has begun as a number of names have been reportedly interested in taking on the role over the next election cycle. 
General Assistance. It was a fight that led to one of the most heated debates in Harrisburg this budget season, but it appears the GOP backed House Bill 33 will be signed by Gov. Tom Wolf. The bill, which passed 26-24 in the state Senate, aims at ending the general assistance program that provides $200 a month for "thousands of poor and disable Pennsylvanians." Wolf released a statement today saying he is going to sign the budget, listing a number of increases towards education funding and assisting farmers as accomplishments, but added he was disappointed that a minimum wage increase and general assistance being eliminated as a part of it. Wolf's said that despite general assistance being eliminated, the budget includes an additional $15 million for low-income housing assistance.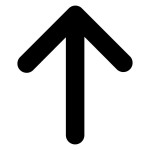 Josh Shapiro. Simply put, this week cemented his status as the front-runner in the 2022 race for Governor. The Attorney General brokered a breakthrough deal between two healthcare giants, Highmark and UPMC. After years of public acrimony and just 6 days before Highmark members would've lost access to UPMC doctors, they came to a new 10 year agreement. It's an enormously consequential achievement and has a reverberating impact on the daily lives of western Pennsylvanians. Shapiro described the deal as a "historic agreement" and lauded the two groups for coming together for the greater good without government being a part of the deal. It's a result of sticks and carrots: Shapiro filed a suit in February against UPMC to threaten its status as a nonprofit – a suit he dropped as part of the deal. 
Shale Gas Impact Fee. A new high for the impact fee on natural gas. The Public Utility Commission announced that the state raised $252 million from the Marcellus and Utica shales. The previous high was $225.7 million in 2013. 
Jewell Williams. The embattled Philadelphia Sheriff who was bested in the Democratic primary received more bad press via a lawsuit filed by a member of a high-ranking official in his office. Chief Inspector Richard Verrecchio filed a suit alleging that Williams encouraged him to kill himself four years ago and "offered guidance on how to properly do it." The Philadelphia Inquirer reports that this comes two weeks after a sheriff's deputy fatally shot himself at his desk. Verrecchio's lawsuit alleges that Williams offered guidance on how to do it and said his suicide would be "rewarded through a posthumous promotion to chief deputy and that he would shut down Broad Street by giving him a lavish funeral." Verrecchio also accuses Williams of discriminating against him because he's white. Williams told the Inquirer that he "vehemently denies" the claims in the suit and that he would "never encourage that any employee bring harm to themselves or others."
Mark Esper. The Uniontown Pa native and Army Secretary is set to be nominated as the defense secretary by President Donald Trump. Esper is described by Trump as "very experienced" and said he expects him to win Senate confirmation "very quickly."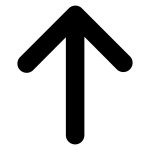 Lou Capozzi. The CEO of the law firm Capozzi Adler and Cumberland County GOP committee member was voted to be the next chair for the Cumberland County Republican Party. In a release, he detailed his commitment to Republican principles of "limited government and personal responsibility." He takes over for state Rep. Greg Rothman, who the Carlisle Sentinel described as "embattled" due to party spending, citing that close to half of the county GOP's campaign funds were spent on rent for a "seldom-used" office in a building that Rothman owned. 
Chris Brennan. Breaking big political stories is nothing new for the Philadelphia Inquirer journalist and being across the pond doesn't stop him from releasing one of the biggest political stories in Pennsylvania politics for the year. Brennan's thorough story on the sexually charged exchanges between PAGOP Chair Val DiGiorgio and Philly GOP council hopeful Irina Goldstein was published while he was vacationing in Ireland. 
TWEET OF THE WEEK 
Sure, for a few min. None of these candidates—not one—has articulated a clear vision for the Sixers offseason. https://t.co/lOeAy5FCRi

— Joe Torsella (@JoeTorsella) June 28, 2019