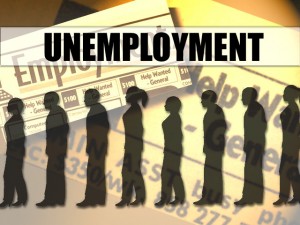 The latest jobs report is in, showing a steady unemployment rate and an increase in private sector jobs.
The state job numbers will play a major role in the 2014 campaign so this is an ongoing PoliticsPA feature.
The Good News:
Pennsylvania's unemployment rate, 5.6%, is better than the nation average (6.1%) and is the lowest its been since September 2008.
Around 1,800 jobs were added during the month of June. Most of the growth came from the private sector, which saw an increase of 5,600 jobs.
The biggest gains in June occurred in the construction industry (2.7%), trade, transportation and utilities industry (5.3%), and in financial activities (2.6%).
Gov. Tom Corbett, who faces a tough reelection bid against Democratic nominee Tom Wolf, was pleased with the numbers.
"The people of our state didn't send me to Harrisburg to make friends, they sent me to build a stronger Pennsylvania, and we continue to see that vision reflected in another positive jobs report," Corbett said in a statement.  "We have now created 184,000 new private sector jobs and have more people working in our private sector than at any other point in the history of the Commonwealth.  That's our vision – and that is the stronger Pennsylvania we will continue building over the next four and a half years."
The Pennsylvania GOP also lauded the latest jobs report.
"Tom Corbett's policies have created a culture of job growth in Pennsylvania," Chairman Rob Gleason said. "Today's jobs report is great news for our Commonwealth. When Governor Corbett was sworn into office, he was faced with an unemployment rateover 8%.  Tom Corbett's efforts have lowered the unemployment rate to 5.6%, well below the national average. Under the leadership of Governor Tom Corbett, 184,000 Pennsylvanians are going back to work, and he's not done yet."
In the eyes of Republicans, another positive jobs report can only bolster Corbett's chances in November.
The Not So Good News:
The unemployment rate for June stayed the same as from May. This breaks a streak of ten straight months of the state's rate dropping.
Additionally, while private employment increased, 3,800 public sector jobs were lost.
Finally, the total civilian workforce declined by 28,000 to 6,403,000 while resident employment decreased by 22,000.