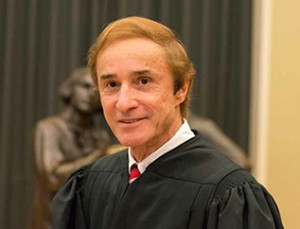 Yesterday, Judge Anne Covey took some shots against the Pennsylvania Bar Association. Today, State Supreme Court Justice Correale Stevens fired back.
The PBA did not recommend Covey as a qualified candidate when it released its rankings.
In response, Judge Covey said that "evaluation process is severely flawed, unbalanced and conducted in a reckless disregard for the truth and personal reputation and appropriate due process."
Despite not gaining the recommendation of the PBA, Covey still won the endorsement of her party.
Justice Stevens, however, who is seeking to return to the commonwealth's highest court, feels Covey's remarks were out of bounds.
The Justice provided the following statement to PoliticsPA:
The campaign for Supreme Court should be about who has the legal expertise in criminal and civil law, the demeanor and qualifications to meet the great responsibilities of being a Supreme Court Justice.
Recent statements attacking the independent PA Bar Association Judicial Evaluation Committee are misdirected.
While the process might be frustrating when one does not receive a "highly recommended" rating, casting aspersions on the integrity of the entire group of lawyers and non-lawyers who volunteer countless hours to assist the public in knowing more information about judicial candidates serves no purpose.
During my interview process, committee members interviewed prosecutors and defense lawyers in criminal law, plaintiff lawyers and defense lawyers in civil law, even members of my staff.
My extensive qualifications, demeanor and legal skills were all discussed in detail, and I was thoroughly questioned at the personal interview with the committee.
Much of the work of the Supreme Court involves criminal law.
Lets ask candidates these questions: how many criminal cases have you tried? What about product liability? Divorce? Death penalty.
Demeanor, qualifications, expertise should be the focus of this campaign.
Collegiality rather than combativeness.
The Supreme Court is not the place for temper tantrums.
Justice Stevens received a "highly qualified" rating from the PBA. During the endorsement process at the GOP winter meeting, he took his name out of consideration.