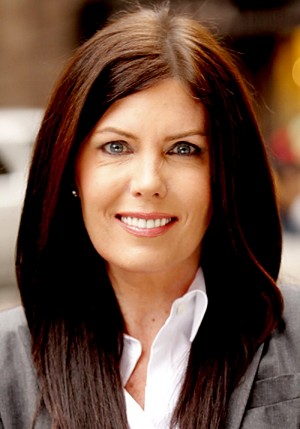 Attorney General Kathleen Kane announced today that she has rejected the contract between the State of Pennsylvania and Camelot Global Services PA LLC on the basis that the agreement constitutes an "unlawful extension of executive authority."
Kane said that the contract infringes on the power of the General Assembly to make basic policy decisions.  It would establish a 20 year management agreement to oversee the Pa. lottery and was expected to bring in more than $34 billion in profits.
In addition to Kane's disapproval of the contract as a whole, specific components are also under scrutiny, such as the provision for compensation of indirect expenses by Camelot, which is not permissible under the state constitution.  A portion of the expected $34 billion consists of expected profits from monitor-based games, the development of which is not authorized by current state law.
Governor Tom Corbett, whose proposed budget for the upcoming fiscal year relies heavily on the agreement to generate an additional $50 million in funding for senior citizens.  The governor issued a statement this afternoon regarding Kane's decision.
"I'm deeply disappointed. I don't agree with the attorney general's analysis and decision, and we will review our legal options."
The attorney general's decision can be challenged in Commonwealth Court, an option the governor will likely explore.
"My job is to protect Pennsylvania's seniors, and we will continue to do that" he said, "We have a growing population where one in four Pennsylvanians will be over the age of 65 by 2017. My goal is to ensure that funding for senior programs keeps pace with that growth."
Update: Pa. house democrats took issue with the governor's figures regarding the state's senior citizen population.
Kane, whose decision was met with applause from many Democrats in the legislature anticipated such a response from the governor saying,
"Be wary of information by politicians that attempts to blame the lawyers who reviewed the contract for the loss of any monies to seniors, it is disingenuous to put the cart before the horse by promising money to people in need, based upon a contract, before making sure that that contract was legal, and then blaming the messenger when it is deemed illegal,"
Camelot Global Services also released a statement today following the Attorney General's decision.
"We are disappointed with Attorney General Kane's decision to reject the private management contract. We guarantee our proposal will produce unprecedented profits for senior programs and we have backed our investment in Pennsylvania with $200 million – transferring all risk from state taxpayers. Camelot has indicated it would headquarter in Pennsylvania, pay all taxes required of any commonwealth business, and keep all lottery jobs in the state. We have also publicly stated we would not oppose union organization by our employees. We have no further comment at this time."