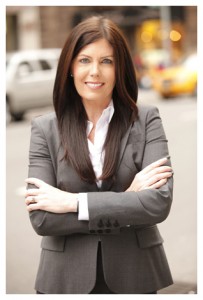 Attorney General Kathleen Kane has stated that the decision on whether to appeal the overturn of Voter ID will be the Governor's.
Last week, Judge McGinley found that implementation efforts were insufficient to ensure free and fair elections, but also that the voter ID law is unconstitutional. When the ruling came out, many turned to Kane for her decision on whether to appeal the ruling. She served as co-counsel to the Governor and Secretary of the Commonwealth along with an outside firm commissioned by the Office of General Counsel.
Today, Kane's office released a statement saying that "To avoid further public confusion, Attorney General Kathleen G. Kane clarifie[d] that decision to appeal voter ID court ruling rests solely with Governor and Secretary of the Commonwealth."
Her office also noted that when she took office a year ago, she expressed concern with the implementation of the Voter ID law, but went ahead with its legal defense.
Kane's deference to Corbett on the appeal decision is an effort to preempt criticism from Democrats who have been outspoken against the Voter ID law.
The Governor, meanwhile, faces a dilemma. If he appeals the decision, he risks aggravating – and mobilizing – the Democratic base. If he does not defend the law, which enjoys solid majority support according to most polls, he risks angering conservatives.
Corbett's decision will be similar to the one Kane made last year with the Defense of Marriage Act. Kane refused to defend DOMA, and in a statement last week after the Voter ID ruling, her office released the following statement addressing the difference in these two cases.
"Under the Rules of Professional Conduct, an attorney is obligated to withdraw from a case when they have a fundamental disagreement with their client.  Additionally, it was quite clear from the Office of Attorney General's legal analysis that DOMA unconstitutionally violated the rights of due process and equal protection. Based on existing case law, the Voter ID law appeared to be constitutional on its face. The issue was always the implementation of the law."
Kane did receive some criticism for this decision from those who claimed she was politicizing her office and reneging on her promise to be a prosecutor, not a politician.
Corbett and the Secretary of the Commonwealth have until January 27th to decide whether they will appeal the Voter ID ruling.