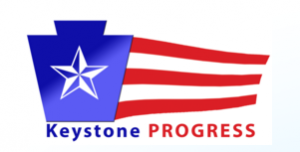 The political action committee Keystone Progress announced yesterday that it will be endorsing Josh Shapiro for Attorney General as well as 32 other candidates.
The candidates were chosen based on their support of the issues that align with the agenda of Keystone Progress which includes supporting abortion rights, the right to organize, support of public schools, a clean environment and other progressive stances.
"We are thrilled to endorse these candidates who are running as bold progressives," said Michael Morrill, executive director of Keystone Progress PAC. "These candidates are standing up for our working people by promising to protect our environment, our economy and our democracy.
"The Keystone Progress PAC is proud of our unanimous endorsement of Josh Shapiro for Attorney General. The people of Pennsylvania deserve an Attorney General who will prosecute the violation our all of our laws, including corporate malfeasance and despoiling our environment."
The Keystone Progress PAC selected their candidates from nearly 50 applications.
Below is a list of the other candidates that have received endorsements from KPPAC:
| | | | |
| --- | --- | --- | --- |
| Name | Office | District | Home County |
| Josh Shapiro | Attorney General | | Montgomery |
| Eugene DePasquale | Auditor General | | York |
| Peter Zimmer | State Representative | 6 | Crawford |
| Christian Rieger | State Representative | 12 | Butler |
| Nancy Dean | State Representative | 13 | Chester |
| Jessica Wolfe | State Representative | 19 | Allegheny |
| Dan Frankel | State Representative | 23 | Allegheny |
| Perry Warren | State Representative | 31 | Bucks |
| Steven Elliott | State Representative | 43 | Lancaster |
| Mary Popovich | State Representative | 58 | Westmoreland |
| Patrick Edwards | State Representative | 62 | Indiana |
| William Weaver | State Representative | 73 | Clearfield |
| Christopher Cowan | State Representative | 88 | Cumberland |
| Keven Schreiber | State Representative | 95 | York |
| Charles Klein | State Representative | 97 | Lancaster |
| Dale Hamby | State Representative | 100 | Lancaster |
| Michael Schlossberg | State Representative | 132 | Lehigh |
| Joseph Ciresi | State Representative | 146 | Montgomery |
| Mary Daley | State Representative | 148 | Montgomery |
| Stephen McCarter | State Representative | 154 | Montgomery |
| Carolyn Comitta | State Representative | 156 | Chester |
| James Butt | State Representative | 162 | Delaware |
| Sekela Coles | State Representative | 164 | Delaware |
| Elaine Schaefer | State Representative | 165 | Delaware |
| Francis Nelms | State Representative | 170 | Philadelphia |
| Michael O'Brien | State Representative | 175 | Philadelphia |
| Phillips Armstrong | State Representative | 183 | Lehigh |
| Pam DeLissio | State Representative | 194 | Philadelphia |
| Donna Bullock | State Representative | 195 | Philadelphia |
| Mark Cohen | State Representative | 202 | Philadelphia |
| Larry Farnese | State Senator | 1 | Philadelphia |
| Martin Molloy | State Senator | 9 | Delaware |
| Judy Schwank | State Senator | 11 | Berks |
| Robert Teplitz | State Senator | 15 | Dauphin |