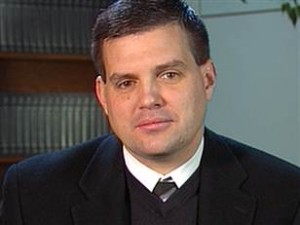 Harrisburg City Councilman and Lieutenant Governor candidate Brad Koplinski retained elections lawyer Lawrence Otter to challenge the petitions of other Lt. Gov. candidate Jay Paterno.
Otter is very optimistic about Paterno being removed.
"It's a sure thing," Otter told PoliticsPA. "The petitions are terrible."
The son of famed football coach Joe Paterno announced a few weeks ago that he would seek the Democratic nomination for Lieutenant Governor, but his petition filing this past week was not on par with what one would expect for a candidate with arguably the best name recognition in the state. According to the petitions available on the Department of State's website, he filed just under 1,200 signatures with some counties that hovered around the 100 signature threshold.
Paterno was an early frontrunner, likely thanks to his name recognition, but this petition challenge could bring a very swint end to his campaign.
UPDATE: Paterno issued the following statement following our post.
"I am confident in the petition signatures I submitted. I oversaw the petition gathering effort. A member of my family, a volunteer or myself gathered each one of these signatures. The people of this Commonwealth are tired of politics as usual and we look forward to discussing the real issues that matter to working families here in Pennsylvania. Voters in the Commonwealth should be the ones to select the party's nominee for Lt. Governor."
If he's removed from the ballot, that will leave Koplinski, former Rep. Mark Critz, State Rep. Brandon Neuman, Bradford County Commissioner Mark Smith and State Sen. Mike Stack in the running for the Democratic nomination.