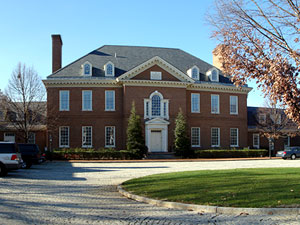 What would you do if you were?
Allyson Schwartz
Going for the gold, the Schwartz campaign went all in this week on a familiar slogan, with high risk and high reward. Her latest effort to break the Tom Wolf bandwagon is her effort to break through what she calls the "old boys club" in Harrisburg. The high reward is the possibility that she can regain momentum with her base. The risk is that while she appears to aim at a base that is critical in Democratic primaries, she is in endangered territory with more moderate voters. If she believes that appealing to gender will make a difference, how will that play to the other gender? This reporter sees it as a gutsy move, but "old boys club" cab be interpreted in several ways. First and foremost it is all about male dominance in Harrisburg. But "old" also refers to age. I think I would have stuck with the "boys."
The Congresswoman should have a natural ally in the Attorney General, Kathleen Kane, but Kane is living under an ongoing cloud of controversy concerning the aspects of her decision to pass on charges against alleged gift taking by state lawmakers. Kane used the "old boys" defense in her unusual reaction to the press reports on The Sting.
But Kane's embrace of Schwartz at this point would not be helpful. What would be helpful are other women who were elected to office.
One thing is certain: When the experts write about this campaign, the "old boys" campaign will be viewed as a real turning point, or the beginning of the end.
What would you do if you were ?
Katie McGinty
Would you talk more about education as well as your environmental credentials? If this were California, Katie McGinty could be a frontrunner. She has run a consistent campaign that is well funded, but short of the real big cash.
Why is education so important?
For the first time since 1947, education has shown up in most opinion polls, including Terry Madonna's F&M Poll as the number one issue in Pennsylvania. Rob McCord now owns the issue, although all the candidates talk about the quality of education in their stump speeches.
McGinty has run a positive campaign, and could surge at the end, depending on the final debates.
What would you do if you were?
Rob McCord
Keep pounding on education. This is a suburban lightning rod. The suburbs surrounding Philadelphia and Pittsburgh will decide this election. Money aside, education may determine the outcome.
McCord is currently waging a campaign to tax the gas drilling industry higher than Tom Wolf would. This may not fly. Education rules, unless of course he can tie education to increased taxes.
McCord might also reinforce his role as Treasurer. He is, after all, the only statewide office holder in this race.
What would you do if you were?
Tom Wolf
Stay the course, and avoid negativity. For the first time in a long time, we see a candidate who appears to be quite natural, and avoids the negative vibes of most campaigns. This is unusual. People want mellow not mean in this campaign. Schwartz has avoided the negativity and that could serve her well on May 20.
The bank loan issue is a decent issue, but Wolf has studiously avoided countering Allyson Schwartz's attacks loan. As she launched her "old boy's network" campaign, he has refused to point out the fact that some of his opponent's funds come from big banks and pharmaceuticals, who are definitely part of the "old boys networks."
So far, Wolf has caused a positive stir among voters. If he changes that tone, there could be challenges ahead.