Leaked Corbett Admin Memo Dings Predecessors, Other GOP Govs
By Ben Hulac, Contributing Writer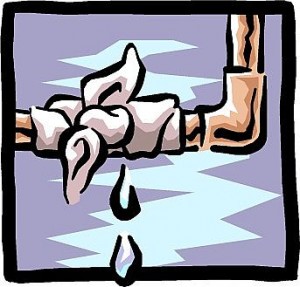 By most non-partisan accounts, 2011 was a mixed bag for the Corbett administration. However a recently leaked memo from within Governor Corbett's administration paints an unflattering picture of defensiveness and concern.
Written by the governor's deputy chief of staff (and former Pa. GOP Executive Director) Luke Bernstein, the document defends Corbett's actions over the past year, while citing "a dysfunctional government" when Corbett stepped into office, cutting down previous Pennsylvania governors and even calling out numerous Republican governors of different states about their 2011 track records.
The memo, titled "Year One of the Corbett Administration: A Record of Achievement", begins by mentioning regressing tax codes, budget deficits and dysfunction within government agencies as challenges that the Corbett administration had to clean up. You can view the full memo below.
Also toward the beginning of the memo Bernstein says that Gov. Corbett "has kept the promises he made during the campaign," but follows this up with lists of political, social and economic missteps made by his previous governors. Yet throughout the memo, as Jan Murphy of the Patriot-News points out in her article about the leak, Bernstein omits other vital background information about past Pa. governors.
Bernstein then moves outside of Pa. state lines and takes aim at governors who are current peers of Corbett's. On the list are Governors Scott Walker of Wisconsin, Rick Snyder of Michigan, Rick Scott of Florida, John Kasich of Ohio, and Nikki Haley of South Carolina. Bernstein writes that Corbett's "administration has been once of the most productive in the country" while simultaneously detailing flaws in policy and governance that these five other administrations committed.
It is not clear who is responsible for leaking Bernstein's memo. But Capitolwire's Peter DeCoursey says it shows the Corbett administration is "running scarred," and, "its leaking shows just how bad the internal divisions among the top staff are now."
The PA Democratic Party pounced on the story in a press release, saying, "last week, a memo from Gov. Corbett's administration surfaced that tried to put a good spin on Gov. Corbett's first year by trashing his fellow Republican governors."
The release includes another article written by the Pennsylvania Democratic Party called "Governor Corbett: A year of misplaced priorities and failed policies." The press release concludes saying: "As 2011 draws to a close, we look back at the year that was for Governor Tom Corbett -from plum positions for donors to misplaced priorities to policy failures to a string of cabinet mishaps and much more."
The PA GOP responded Jan. 3 in a press release of its own citing educational reform, a law that will protect small businesses and Gov. Corbett's energy plan for Marcellus Shale, among other things, as highlights from the governor's first year in office. The memo ends by saying that the Pennsylvania Democrats' agenda, "calls for higher taxes on Pennsylvania working families, spending more than we can afford, protecting the status quo in failing public schools, and punishing job creators."