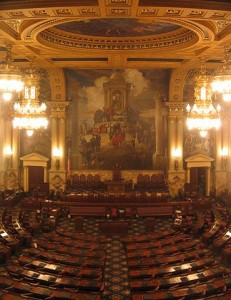 Legislative leaders met in negotiation this morning and did not agree on new maps for the General Assembly. They will meet again next Tuesday.
The longer this plays out, the less likelihood there will be that the primary for the state House and state Senate will be changed. The primary is currently scheduled for Tuesday, April 24th.
After the hearing, the four caucus chairmen deflected questions about when the Commonwealth's residents can expect a new legislative map.