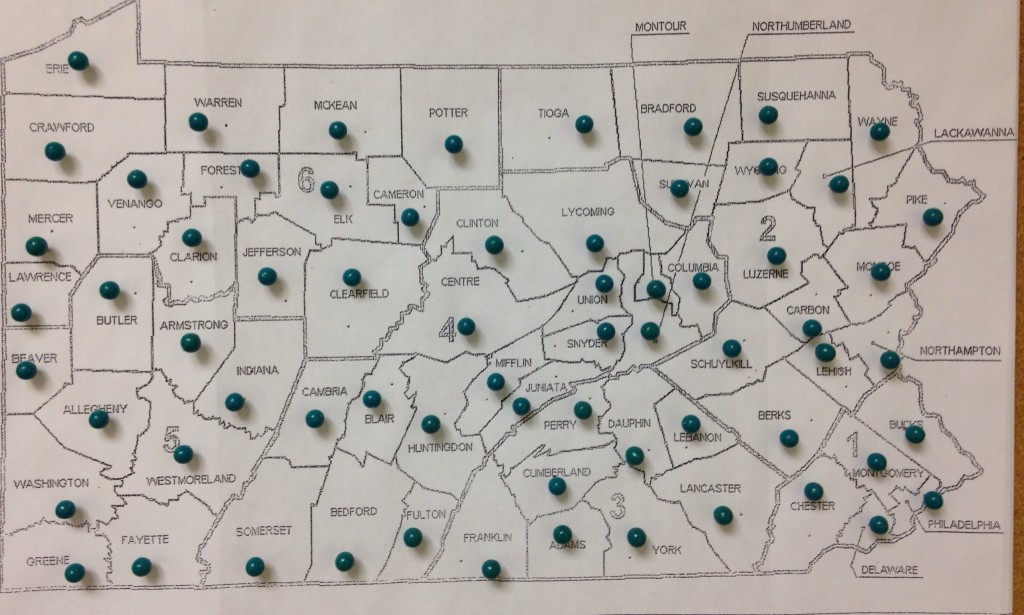 Harrisburg City Councilman Brad Koplinski filed 6,016 petition signatures to get on the ballot for Lieutenant Governor, with at least one coming each county in Pennsylvania.
"I am excited about this outpouring of support from every county in the Commonwealth," Koplinski said as he filed the signatures. Once again, our campaign has shown that we have an outstanding statewide structure that will carry us through Election Day. I can't thank those that signed our petitions and especially those that circulated them enough."
According to his campaign, Koplinski received over 100 signatures from the following counties: Adams, Allegheny, Berks, Bucks, Carbon, Centre, Chester, Clarion, Cumberland, Dauphin, Delaware, Franklin, Lackawanna, Lancaster, Lehigh, Mifflin, Monroe, Montgomery, Northampton, Perry, Schuylkill, Tioga, and York.
To get on the ballot for Lt. Gov., a candidate has to accumulate at least 1,000 signatures, with at least 100 from each of 5 distinct counties.
While he may not be the highest petition-getter, he may be the only with one signature from each county.
So far, Senator Mike Stack is the quantity winner with 9,600 filed.
Stack and Koplinski are facing off against State Rep. Brandon Neuman, former PSU assistant football coach Jay Paterno, former Congressman Mark Critz, Bradford County Commissioner Mark Smith and Harrisburg city advisor Brenda Alton.