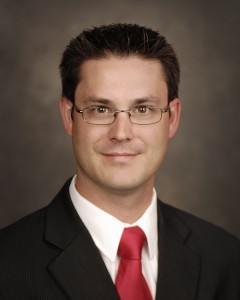 Bradford County Commissioner Mark Smith racked up another labor council endorsement in his bid for the Democratic nomination for Lieutenant Governor.
This week, it's the Schuylkill Building Trades Council that's supporting Smith.
"Mark Smith stands for working class values. We know as Lieutenant Governor he will fight to ensure that the middle class is protected," said Dennis Keffer, President of the Building Trades Council. "The Schuylkill Building Trades Council is proud to endorse Mark's candidacy and we are looking forward to working with him throughout the rest of his campaign for Lieutenant Governor."
Despite hailing from a sparsely populated county in Northern PA, Smith has performed very well among labor organizations. This is his 17th union endorsement and fourth building trades council; he also earned the support of the trade councils of the Lehigh Valley, Scranton and Wilkes Barre.
Smith started the race with a great deal of name disadvantage, compared to competitors like Jay Paterno and Mark Critz. In the first public polling on the Lieutenant Governor's race, Harper Polling showed former Penn State football assistant coach Jay Paterno leading the wide field with 17%.
Former Congressman Mark Critz came in a close second with 16%, followed by State Rep. Brandon Neuman at 7%, State Senator Mike Stack at 6%, Harrisburg City Councilman Brad Koplinski at 4% and Bradford County Commissioner Mark Smith at 2%.
48% of respondents said they were undecided in mid-February; however, since then Harrisburg city adviser Brenda Alton failed to make the ballot and Paterno is facing a petition challenge from Koplinski. His potential removal from the ballot could be a geographic advantage for Smith, who is the only other candidate from northern PA.