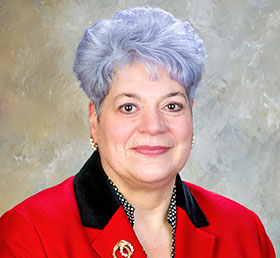 Department of Labor and Industry Secretary Kathy Manderino is leaving her position to join the Pennsylvania Gaming Control Board.  The move will be official August 1st.  
"Throughout her career, from her service in the state legislature to working in the private sector or leading the Department of Labor and Industry, Kathy has always served with distinction for the people of Pennsylvania. I thank Kathy for her tremendous contributions to the department and I have great confidence in Bob to continue leading the department forward," Governor Tom Wolf said in a release announcing the change.
"Being chosen by Governor Wolf to lead the Department of Labor and Industry is one of my greatest honors, and I look forward to a new chapter on the gaming board," said Manderino.
In the release, Wolf announced that Robert O'Brien would be acting secretary.  O'Brien is currently L&I's executive deputy secretary.  
"It has been my honor to have worked with Secretary Manderino the past two years. Her dedication to the department and the people of Pennsylvania has been truly inspiring. I want to thank Governor Wolf for the opportunity to serve as Acting Secretary," O'Brien said.