A pair of Democrats running in the Philadelphia suburbs received big endorsements this week, a schism has formed between House Democrats over HB 1100, and a bipartisan piece of legislation co-sponsored by three Pennsylvania Congressmen passes the House. All of that and more are in this week's Ups and Downs. 
Every week PoliticsPA sends an exclusive extra Up or Down to Playbook subscribers. See who gets the extra up or down next week: sign up here.
Amanda Cappelletti and John Kane. These two Democrats seeking their party's nomination for state Senate seats in the Philadelphia suburbs received pretty significant endorsements this week. Gov. Tom Wolf announced that he's backing both Amanda Cappelletti, Vice-Chair of the East Norriton Board of Supervisors, for the Democratic Party nomination for the 17th state Senate District held by state Sen. Daylin Leach (D-Montgomery) and John Kane, business manager for Plumbers Union Local 690, for the Democratic nomination in the 9th state Senate District over Brett Burman, a former public school teacher and small businessman. While having the support of Wolf, who comfortably carried the Philadelphia suburbs in his 2018 reelection bid, is a plus to their candidacies, they have also received the endorsements of local Democratic members of Congress. Reps. Madeleine Dean (D-Mongtomery) and Mary Gay Scanlon (D-Delaware) endorsed Cappelletti, while Kane received endorsements from Scanlon and Rep. Chrissy Houlahan (D-Chester), the two Congressional members who represent the state Senate district. 
House Dem Natural Gas Unity. Democrats have an issue brewing on their hands with House Bill 1100. The legislation, that would offer tax breaks to companies that use Pennsylvania natural gas, has driven a wedge within the party with unions backing the legislation and environmental groups opposing it. The bill passed the state House and Senate with veto-proof majorities in early February, but it PA Post reports that a "procedural issue has kept it off the governor's desk," and that the "Senate's presiding officer hasn't signed it yet." Those supporting and opposing the bill held rallies in Harrisburg this week. 
Nick Pisciottano. When state Rep. Bill Kortz announced in January that he was retiring at the end of his current term, it provided an opportunity for a flood of candidates to compete for a Democratic held seat in a state House District that Trump carried in 2016. While it appeared to be a race to watch, it looks like the primary race is all, but locked up now. Nick Pisciottano, a 30-year-old accountant, will be the lone Democrat on the ballot this primary after Democrats Victoria Schmotzer and Tony DiCenzo withdrew from the race this week, according to the Pittsburgh Post-Gazette. The paper also reports that no Republicans filed in time to "officially purse the party's nomination" to have their names on the primary ballot, but Whitehall councilwoman Linda Book plans to launch a write-in campaign.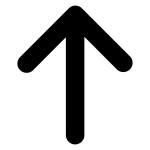 Conor Lamb, Guy Reschenthaler, and Brian Fitzpatrick. A bipartisan bill introduced by these three Pennsylvania passed through the House on Tuesday. The FREED Vets Act, Federally Requiring Earned Education-Debt Discharges for Veterans Act (FREED Vets Act), would eliminate student loan debt of permanently disabled veterans. The three Pennsylvania members of Congress led the bipartisan effort for the legislation.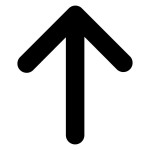 Pennsylvania Capital-Star. Another week in Pennsylvania proving the power of effective journalism can impact government. The Pennsylvania Capital-Star reports that "the state's largest pension fund is auditing its travel expenses after reporting by the Capital-Star" revealed limited expense records of travel to Los Angeles. Last week, PoliticsPA tipped their cap to the Caucus and Spotlight PA for their story that revealed spending details were blacked out by House lawyers, which led to the state House to reverse course and disclose how lawmakers spent hundreds of millions in taxpayer money.  
Mike Camissa. Several Republicans are making a run at their party nomination to face Rep. Matt Cartwright (D-Lackawanna) in the Trump friendly 8th District. Mike Camissa, one of the GOP hopefuls, filed a challenge to fellow Republican Teddy Daniels' petitions, accusing Daniels of forging signatures that would leave him shy of the amount needed to get on the ballot. Camissa withdrew the challenge this week to Daniels' petitions when a Commonwealth Court Judge said that he was leaning toward ruling in Daniels' favor, according to the Citizens Voice.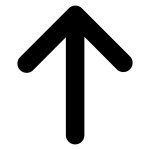 Jim Christiana. The former state representative and current chair of the Beaver County Republican Party may not be seeking office, but won a few awards for campaign ads. The Beaver County Times reports that M:7 Agency, a public relations firm co-founded by Christiana, won four awards for its campaign ads at an industry event in Atlanta.
Donald Bailey's Legacy of Service. Sadly, former Pennsylvania Auditor General and Westmoreland County Congressman died at the age of 74 on Monday after a lengthy battle with illness, according to the Tribune Review. 
TWEET OF THE WEEK 
— Governor Tom Wolf (@GovernorTomWolf) March 8, 2020