The PA Democrats go two for two in state House special elections, a fight between two GOP Mayoral hopefuls in Philadelphia turns ugly, and one candidate's website was launched a bit earlier than he'd like. All of that and more are in this week's Ups and Downs.
Every week PoliticsPA sends an exclusive extra Up or Down to Playbook subscribers. See who gets the extra up or down next week: sign up here.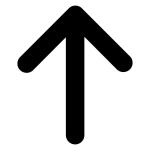 PA Dems. Movita Johnson-Harrell winning the special election in the 190th state House District in West Philadelphia was hardly a surprise, but the blowout victory for Bridget Malloy Kosierowski in the 114th District was not as predictable. The majority white working class district in Lackawanna County was held by Democrats in the state House for nearly 2 decades, but the significant shift from the 2012 to 2016 presidential election provided some hope to the Pennsylvania GOP. The district voted for President Barack Obama by 18 points over Gov. Mitt Romney, while Donald Trump bested Sec. Hillary Clinton by close to 8 points in 2016. Kosierowski, a registered nurse, won by nearly 25 points over Frank Scavo, a real estate investor and former Old Forge School Board President, whose campaign was overshadowed by a series of anti-Muslim Facebook posts from the GOP candidate that resurfaced from the Scranton Times-Tribune and the Pennsylvania Capital-Star. Two for two in special elections for the week has to please the state party.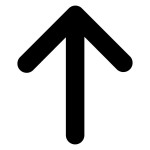 Pittsburgh Post-Gazette. The newspaper received two national awards for its coverage of the Tree of Life synagogue massacre and its aftereffects. The Wilbur awards in print and online categories are for the coverage of "religious subjects and themes in the secular media." On Oct. 27, 2018, 11 worshipers at the Tree of Life synagogue were killed. This is the deadliest anti-Semitic attack in U.S. history.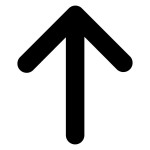 Bobby Henon. Petitions were filed this week in Philadelphia and an abundance of Democratic candidates announced they are seeking office for a nearly every race in the city. Well, almost all of them. Every single sitting Democrat on City Council is facing a primary challenger, including Mayor Jim Kenney, except Majority Leader Bobby Henon, who was indicted in the federal probe involving Local 98 and powerful union boss John "Johnny Doc" Dougherty. Reports surfaced last month that Henon was expected to face at least two primary challengers, but when petitions were filed it became official that he will walk to re-election without the aftermath of a bruising primary. (Barring a longshot write-in opponent or a GOP upset). File this one under "Only in Philadelphia."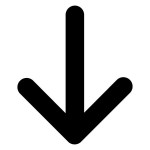 Philly GOP. It was also an ugly week for the Philadelphia Republican Party. Their endorsed candidate for Mayor, Daphne Goggins, stepped down a day before petitions were due decrying the party and her opponent, Billy Ciancaglini of undermining her campaign. She also stated that the party wasn't ready to embrace a minority candidate for the office. Goggins stated that she was short of the 1,000 signatures needed to get on the ballot. Her campaign faced backlash from her opponent and others in the party when it became public she has been collecting federal disability payments since 2010. Goggins announced she would not support Ciancaglini, who is the sole GOP candidate left standing for Mayor. Ciancaglini reveled in Goggins stepping out of the race, sharing multiple social media posts and even "liking" one of the Facebook comments on her withdrawal announcement from someone accusing Goggins of being a racist for wanting to form a black Republican coalition. Ciancaglini wrote a lengthy Facebook post denying a report from Unicorn Riot stating the GOP candidate met with a couple of members of Identity Evropa, a neo-nazi group, and called Goggins a "sore loser."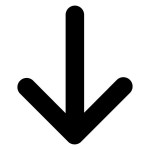 Alan Butkovitz. The former Philadelphia City Controller and candidate for Mayor announced his candidacy to primary incumbent Jim Kenney in November 2018. Months have passed and the campaign website was finally rolled out, but what was on the website was a surprise to the candidate. Billy Penn's Max Marin reported Butkovitz's campaign website featured a number of images of the candidate speaking with a number of different people, who were each labeled by their race and gender. Examples include: "With AfAm.jpeg, Talking with Kids.jpg, Talking with Mother & Daughter.jpg, Talking with White Couple.jpg, Talking with PR Man.jpg, Walking w AfAm Women.jpeg, and Talking with AfAm Women11.jpg." The campaign website returned to "under-construction mode" after a reported contacted the campaign about the content on the website.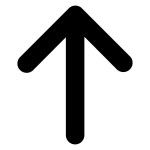 Deirdre Kane. The Democratic candidate for Pittsburgh City Council's 7th District received the endorsement of the Allegheny County Democratic Committee over incumbent Councilwoman Deb Gross. Kane said she was "shocked" and "elated" by receiving the party endorsement, while the rest of the incumbents expectedly received the backing of the party. Gross, who recently introduced an affordable housing proposal, stands by her record as a "progressive councilwoman" who is willing to stand up to developers. She's also an ally of Mayor Bill Peduto, who's always had a contentious relationship with the county committee.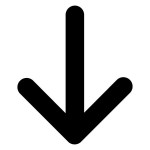 Rick Saccone. The former GOP state rep wrote a Facebook post on the one year anniversary to his upset loss to Conor Lamb sharing his opinion on liberal Democratic Rep. Alexandria Ocasio-Cortez (D-NY). Saccone referred to AOC as an "inexperienced unknowledgeable botox bartender" and stated that she is "brainless and easily controlled" by other powerful Democrats.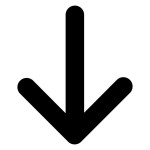 Gaming Revenue. The 2017 gaming expansion was passed with the idea that it would provide a $200M one-time boost to the state budget, plus $100M brought in each year. This week, lawmakers learned that part of the pie – gaming terminals for truck stops – are still delayed. The monitoring system needed to operate them won't be ready until late summer at the earliest. Looks like truckers will have to be content with pinball in the meantime.
TWEET OF THE WEEK
People ask me all the time about the pace of things in DC. It's 4:04PM and I just noticed that I have gone an entire day with two different shoes on. pic.twitter.com/a5SciTpNJr

— Congresswoman Mary Gay Scanlon (@RepMGS) March 13, 2019