The PA Democratic Party endorsed a pair of Superior Court candidates, new polls capture headlines throughout the state, and a new wedge issue presents itself in the Philadelphia Mayoral race. All of that and more are in this week's Ups and Downs.
Every week PoliticsPA sends an exclusive extra Up or Down to Playbook subscribers. See who gets the extra up or down next week: sign up here.
Dan McCaffery and Amanda Green-Hawkins. Last weekend, the PA Democratic Party convened in Hershey to endorse a pair of Superior Court candidates. Philadelphia Court of Common Pleas Judge Dan McCaffery and former Allegheny County Councilwoman Amanda Green-Hawkins notched the party endorsement after 1 round of voting.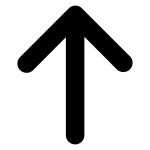 Tom Wolf. A new Franklin and Marshall poll indicates the Democratic governor can boast some rather positive numbers, while multiple initiatives of his are polling well within the state too. 51% polled believe Wolf is doing an "excellent" or "good" job as governor. Gov. Tom Wolf's call to raise the minimum wage to $12 an hour by July 1 was well received too. 47% polled "strongly favor" raising the state's minimum wage to that amount, while 22% "somewhat favor" that proposed increase. Wolf has yet to openly endorse the legalization of marijuana for recreational purposes, but his openness to hear the benefits of it indicate he may support this measure one day. 59% polled support legalizing marijuana, which is the same number from F&M's May 2017 survey.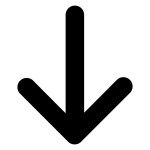 Willie Singletary. The former Philadelphia Traffic Court Judge's bid for Philadelphia City Council is over. A judge ruled earlier this week that Singletary can't run for an at-large seat due to his felony conviction for lying to FBI agents in a corruption probe. Singletary says he'll appeal the ruling.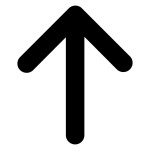 Nuclear Bailout Proponents. This divisive topic taking place in the state capitol seems to show that momentum is on the side of those proposing to keep the state's nuclear power plants around. The new Franklin and Marshall college poll states that 18% are strongly in favor of a proposal to keep the nuclear power plants open, while 32% somewhat support the proposal. 37% polled oppose or strongly oppose the bailout, while 14% did not have an opinion.
Kathleen Kane. She's earned multiple down arrows of the past couple of years, but another one is warranted after the news surfaced that the former Attorney General is losing her law license, just months after beginning her jail sentence.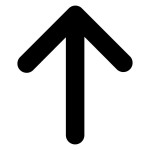 Joe Biden. Another poll, this time not from Franklin and Marshall, has the former Vice President leading the pack of potential 2020 Democratic presidential contenders by a wide margin in the state of Pennsylvania. The first Emerson poll of the year has Biden with 39% supporting him as the Democratic nominee, while Sen. Bernie Sanders (I-VT) comes in second place with 20% support, followed by Sen. Elizabeth Warren (D-MA) with 11% and South Bend Mayor Pete Buttigieg coming in 4th place with 6%.
Vincent Melchiorre. As Billy Penn's Max Marin writes, "ballot position is everything if you want a seat on the court." Melchiorre drew the first ballot position for the Court of Common Pleas, but was forced to withdraw from the race after it was found that signatures of his submitted were "bogus". There were 39 candidates that filed for the 7 open seats for judge in the city. Perhaps the biggest winner in this? Jennifer Schultz, who will now move up to the #1 spot.
Matthew Pacifico. The GOP Mayor of Altoona no longer has to worry about a primary opponent for a second term. Altoona City Councilwoman Christie Jordan, who filed petitions to seek the Republican nomination for mayor, withdrew from the race on the same day her name was going to be removed from the ballot due to submitting her financial statement a day late.
New Philly Mayoral Wedge Issue. The controversial tax on sugary beverages has received plenty of press coverage throughout the early stages of Mayor Jim Kenney's re-election bid, but a new wedge issue arises separating the incumbent from his two Democratic challengers and GOP candidate. The topic of supervised safe injection sites is supported by Kenney, while Democratic candidates state Sen. Anthony Williams and former City Controller Alan Butkovitz have spoken out against this proposal. GOP candidate Billy Ciancaglini also voiced his opposition to supervised safe injection sites.
TWEET OF THE WEEK
Woke up to see a bunch of #twitter mentions of me. I then thought, were the @Phillies really going to replace @bryceharper3 w/me?!?!

— Eugene DePasquale (@DePasqualePA) March 27, 2019