The GOP selects their candidate for the 12th Congressional district, a bill about daylight savings time enters the discussion in Harrisburg, and a Mayor in Lackawanna County writes a threatening message towards other elected officials in a Facebook post. All of that and more are in this week's Ups and Downs.
Every week PoliticsPA sends an exclusive extra Up or Down to Playbook subscribers. See who gets the extra up or down next week: sign up here.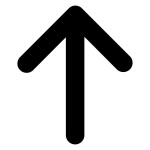 Fred Keller. The state representative from Snyder County had himself a good weekend in Williamsport. Keller bested a large field of Republican hopefuls and was selected during a conferee meeting as the GOP nominee for the upcoming special election in the 12th Congressional District. The seat, vacated by Rep. Tom Marino (R-Lycoming), is one of the most GOP friendly seats in the state. President Trump won these boundaries by 35 points in 2016, while Marino defeated his Democratic challenger by 32 points in November's election. Keller will face Marc Friedenberg, who was the Democratic nominee just a couple of months ago against Marino.
Matt Cartwright. A list every lawmaker wants to land on. The Congressman from Lackawanna County is the only PA representative who was ranked as one of the top 10 most effective Democrats in the House of Representative according to a new report released last week by the Center for Effective Lawmaking (CEL). Cartwright was awarded the fourth spot on the Democratic side during the 115th Congress, which spanned from Jan 2017 until the beginning of 2019. He's already been the focus of attacks from the NRCC and other Trump-backed PACs for 2020, but you can bet he'll use this recognition in his re-election bid in his Northeast Pennsylvania district that Trump won by 10 points in 2016.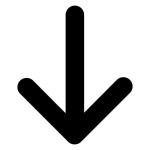 Robert Legg. Writing that other elected officials should be shot for a position they hold is never a good idea. The Democratic Mayor of Old Forge in Lackawanna County shared these sentiments in a Facebook post stating that "The Governor of New York" Andrew Cuomo, Speaker "Nanci Pilosi" Nancy Pelosi, and Senate Minority Leader Chuck Schumer are "treasonous bastards" who "should be shot" for advocating for pro-choice legislation, the Pennsylvania Capital-Star reports. Legg did not respond for comment to the Capital-Star, while Facebook has removed the post for violating its "credible violence" and "harassment" policies.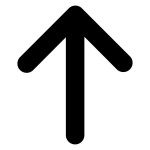 Dena Gleason. The former Legislative Director of the SEIU PA State Council and PA State Director of For Our Future was named the new Executive Director for the HDCC. After the Democrats gained 11 seats in the state House during the past election, the party is hoping to build on that momentum behind Gleason's leadership and regain control of the House for the first time since 2010.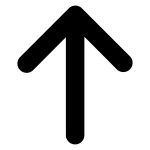 Russ Diamond. The Republican Lebanon County State Rep. made headlines across the state this week and it's about time. Diamond's proposal to end Daylight Savings Time struck a whole lot of nerves with a whole lot of people. Seldom does a pol generate more media coverage with a mere co-sponsorship memo than he did this week.
Bucks County GOP. Longtime State Rep. Gene DiGirolamo announced he is running for Bucks County Commissioner. DiGirolamo won by double digits in his most recent re-election bid, but due to Democratic momentum in the Philadelphia suburbs, coupled with the registration advantage the Dems hold in his district, it will make for a prime focus of the HDCC. The positive news for the Bucks GOP in this equation is that the GOP adds an experienced moderate Republican who is well liked to the ticket for their County Commissioner race to fill the void of Charley Martin, who is retiring. The GOP currently holds two of the three seats on the County Commissioner board. If DiGirolamo and Chairman Robert Loughery are successful, the GOP will continue to hold two of the three seats, but would open up DiGirolamo's state house seat in Bensalem. 
Bethany Hallam. It's an uphill battle in her primary bid against Allegheny County Council President John DeFazio, but it appears her entrance into the race has provided some urgency behind some progressive legislation. Hallam questioned why the Allegheny County Council has not yet proposed legislation to ban sexual orientation and gender conversion therapy for minors. Lo and behold, this past week said legislation was proposed by DeFazio and Councilman Paul Klein. Members have spoken in favor and opposing this proposed piece of legislation, and it remains unclear if it will be passed, but was deemed a "good first step" by The Pitt News Editorial Board.
TWEET OF THE WEEK
It's a welcome sign of spring that the annual rush of school tours of the Capitol has begun. But how can so many Pennsylvania children be named Hollister?

— Mark Scolforo (@houseofbuddy) March 5, 2019
This story was updated to remove a down arrow of Mayor Stephen Ellis of Philipsburg. He represents a city in New Jersey, not Pennsylvania.