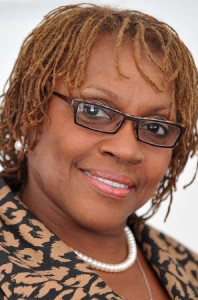 The Democratic candidates in PA-13 seem to have some troublesome friends.
This week, Marjorie Margolies supporter Senator Leanna Washington was indicted on one count of theft of services and one count of violation of the conflict of interest statute. She allegedly bullied her state-paid staff into planning an annual birthday bash for the Senator that took up $30,000 – $100,000 worth of taxpayer time.
"LeAnna and I have known each other for 20 years and I have been proud to call her a friend during this time," Margolies told PoliticsPA. "She was the first elected official to endorse my candidacy for Congress. I intend to support my friend through these difficult times."
Washington endorsed Margolies back in June.
"While most people remember Marjorie for that one vote, I remember her as a tireless advocate for legislation that made a difference to those whose voices were not always heard in Congress: women forced to choose between job and raising a family now protected by the Family and Medical Leave Act and kids caught in the crossfire protected in 1993 by an assault weapons ban," Washington said at the time.
Margolies welcomed the announcement, saying "Senator Washington's life's work has been to give voice to those who need it most. Her advocacy for victims of domestic abuse and at-risk children has set the standard for those who seek to serve in public office."
But the report from the Attorney General's office tells a different story. Most notably from that report, Washington's chief of staff recalls her saying, "I am the f——  senator, I do what the f— I want, how I want, and ain't nobody going to change me."
"The evidence will show that Senator Washington pressured her staff into performing political activities using taxpayer dollars for her own personal benefit," said Attorney General Kane.
If convicted of all counts, Washington faces a maximum sentence of 12 years imprisonment and a maximum fine of $25,000.
Also running for the Democratic nomination in PA-13, is physician and activist Val Arkoosh, State Sen. Daylin Leach and State Rep. Brendan Boyle.