May 15th Ups & Downs
President Donald Trump visits the Lehigh Valley, various social media posts from elected officials on the coronavirus pandemic receive backlash, plus a liquor reform bill unanimously passes the state Senate. All of that and more are in this week's Ups and Downs. 
Every week PoliticsPA sends an exclusive extra Up or Down to Playbook subscribers. See who gets the extra up or down next week: sign up here.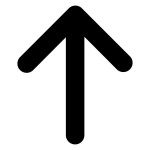 Lehigh Valley. Could it be the battleground region within the battleground state? For the first time since President Donald Trump was elected president, he made a visit to the Lehigh Valley, which is emerging as a key area that can determine who will win the White House in 2020. While Trump's 30 minute address on Thursday helped emphasize the importance of the area for Republicans, Rep. Susan Wild said at the Pennsylvania Democratic Party 2019 Fall Dinner that the "only way to carry Pennsylvania is to carry the Lehigh Valley" and described the 7th Congressional District, which she represents, as "the swing district in the swing state." Trump's visit helps solidify the importance of the Lehigh Valley for the presidential election.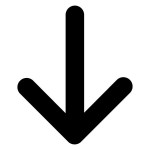 Marty Flynn. The Lackawanna County Democrat serving in the state House wrote in a Facebook post that, "Keep talking about how bad we Democrats are and WE will STOP supporting YOUR businesses! You want to make it PERSONAL and we WILL!," according to PennLive. Flynn also commented in the post that he would kick the commenter "down the street until you shut your fat mouth." Flynn later deleted the post and issued an apology.
Mike Jones. The York County Republican state rep garnered headlines by organizing a gathering of more than 150 people to talk about reopening businesses in York County, according to the York Daily Record. This report adds that the "vast majority were not wearing masks, and many were shaking hands, hugging and sitting close together in the violation of social distancing guidelines."
Associated Press. If you were wondering how much and what your elected officials spent taxpayer money on in the previous fiscal year, look no further then the reporting from the Associated Press. Total spending was about $360 million annually, which is up from $318 million a year ago. The AP reports that payroll and benefits were "by far" the largest spending category of about $299 million, but they did include the following items which were also bought on the taxpayer dollar: "A teach-yourself-Spanish program, a zoo rental, fastnachts, personalized tablecloths, muffins, music licensing, a portable heater, exterminating, commercial storage, vehicle rentals, a mini-fridge, ice melt, toilet paper, flags, vehicle maintenance."
Marty Griffin. The KDKA Radio personality called Sec. Rachel Levine, a trans woman, "sir" at least three times while asking a question about the state's reopening process, according to the Pennsylvania Capital-Star. Levine corrected Griffin during the question and asked Griffin to "please stop misgendering me." Griffin later sent out a tweet apologizing claiming that he "was not focused" and "doing six things at once." 
Rachel Levine. The state's Health Secretary received criticism this week when she made it known that her mother moved from a personal care home to a hotel early in the coronavirus pandemic. While PennLive reports that Levine was specific in noting that her mother was in a "personal care home," and not a "nursing home," those facilities proved vulnerable to outbreaks of COVID-19. 
Scott Martin. The Lancaster County GOP state Senator wrote a post on his official Senate Facebook page about his siblings working as nurses during the coronavirus pandemic, but received a comment from his brother, who accused his brother of "politically motivated theatrics," in the post. LNP | LancasterOnline reports that both of his siblings told the paper that Martin didn't ask about their experiences treating coronavirus patients, but one of them has spoken with him about the challenges the emergency room is facing." 
StateImpact Pennsylvania. The news outlet was the recipient of a regional Edward R. Murrow Award as best documentary for it's hour-long history of the Three Mile Island nuclear plant partial meltdown in 1979, "I remember TMI." StateImpact PA reports that as a regional honoree, it will be considered for a national Murrow award. 
Erika Strassburger. The Pittsburgh City Councilwoman introduced a bill that provided housing protections for renters "no matter their immigration status or native language," that was unanimously approved and has the support of Mayor Bill Peduto, according to the Pittsburgh Post-Gazette.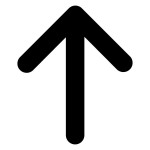 Perry Warren. A liquor reform bill is on the way to Gov. Tom Wolf's desk. House Bill 327, sponsored by the Bucks County Democrat serving in the state House, cruised through the state House and was unanimously passed by the state Senate this week. The Philadelphia Business Journal reports that the "temporary measure would allow licensed restaurants and hotels that have lost more than 25% of their average monthly sales during the pandemic to sell sealed, 4-ounce to 64-ounce mixed drinks for takeout." 
David Thomas. The Southwest Greensburg Councilmember resigned this week after an incident last month where he allegedly "directed a racial slur" at another man during an investigation about a dog fight, according to the Tribune Review. 
Stephanie Farr. If you were wondering about Philadelphia Mayor Jim Kenney's hair during the coronavirus pandemic, look no further than Farr's report for the Philadelphia Inquirer. Although Kenney declined to comment for the story on the record, Farr lays out a number of possibilities for what he has done with his hair since the quarantine began. 
TWEET OF THE WEEK 
Our mantra, right before we hit "send" on every tweet. https://t.co/VJkesnThwZ

— Pennsylvania Treasury (@PATreasury) May 11, 2020