The state's unemployment rate shoots up to a new high, the Berks County Republican Party share a post on Facebook that called Gov. Tom Wolf a "Nazi," and a former U.S. Attorney from Western PA is tapped to serve on a Congressional panel. All of that and more are in this week's Ups and Downs. 
Every week PoliticsPA sends an exclusive extra Up or Down to Playbook subscribers. See who gets the extra up or down next week: sign up here.
PA Unemployment Rate. This arrow is way up. The state's unemployment rate has reached a new all time high from 5.8% in March to 15.1% in April. The AP cited the increase resulting from the "height of the state's pandemic-driven shutdown," adding that payrolls also fell by more than 1 million to the lowest level in "at least three decades." Pennsylvania's unemployment rate is slightly higher than the national average, which was 14.7% in April.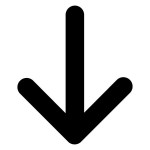 Berks County GOP. The Berks County Republican Committee criticized Gov. Tom Wolf for the stay-at-home order and called him a "Nazi." According to the Reading Eagle, the Facebook post read, "ALL THIS BACKING DOWN HAS JUST EMBOLDENED THE NAZI Governor Tom Wolf," which was later edited to read, "ALL THIS BACKING DOWN HAS JUST EMBOLDENED THE Marxist Left and Governor Tom Wolf." Several civil rights groups in addition to the Pennsylvania Democratic Party called out the post, while the Berks County GOP Chair Clay Breece said that the outrage was "ridiculous" and added that, "Of course, we don't support anti-Semitism."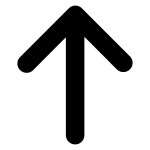 Real Estate. PA was the only state in the union to block in person real estate transactions until Gov. Tom Wolf reelected this week. (He previously vetoed legislation that would have forced his hand on the issue.). Spotlight PA reports that "The guidance issued by the Wolf administration allows those in the real estate sector — including realtors, appraisers, notaries, and home inspectors — to resume in-person operations if they follow certain guidelines."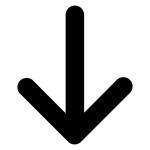 Allegheny County Dems. How much revenue do these endorsements generate for the party? It must be a lot, for all the heartburn and headaches they cause. The latest involves HD36 hopeful Heather Kass, who received the nod. This week she sued the county and state party for "allegedly failing to provide her with access to voter information and other benefits that Democrats endorsed by the party enjoy," according to WESA.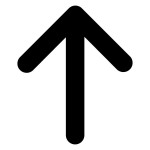 PA Lottery. A milestone hit by the Pennsylvania Lottery. PennLive reports that Pennsylvania Lottery's online lottery games have hit $1 billion in total sales since its launch in May 2018. Showing strength in the most recent year, lottery officials previously said ticket sales were $342 million in its first year of operation. 
Domenick J. DeMuro. The former judge of elections and Democratic committee-person from South Philadelphia pleaded guilty to accepting thousands of dollars in bribes to "inflate the vote totals for three Democratic candidates for Common Pleas Court judge in 2015, and for other Democratic candidates for office in 2014 and 2016," according to the Philadelphia Inquirer. 
Lobbyists. While some professions have taken a significant hit due to COVID-19, these individuals are "busier than ever," according to WHYY. The article published on May 20 states that many of the new clients for lobbyists are those whose businesses have been impacted by the COVID-19 restrictions, adding that, "Where before they might have been pushing for program funding or tweaks to state laws, now they're focusing on getting industry permission to operate at all."
David Hickton. A former U.S. Attorney for the Western District of Pennsylvania and founding director of the University of Pittsburgh Institute for Cyber Law, Policy and Security, has been tapped to serve as a top adviser by the Congressional panel tasked with overseeing the COVID-19 economic rescue spending, according to the Pittsburgh Post-Gazette.  
Shane Fitzgerald. The executive director of the Bucks County Courier Times and The Intelligencer and sub-regional editor for the former GateHouse Atlantic Region is taking on a larger role for the USA Today Network to serve as Gannett's Pennsylvania editor. The Bucks County Courier Times reports that Fitzgerald will continue to serve as the executive director for both Bucks County papers, but will now have oversight of 12 other Pennsylvania news organizations.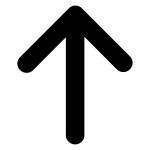 Marijuana Advocates. Are Republicans jumping on board with legalizing recreational marijuana? The Philadelphia Inquirer reports that some Pennsylvania Republicans, which they've dubbed as "some of the GOP's more pragmatic legislators," are "coming around — if slowly — to the idea of legalizing marijuana for adult recreational use," and cite the growing deficit with the budget, which is larger than those seen during the Great Recession in 2008. 
TWEET OF THE WEEK 
Is there a Pa. Legislative book club I am not aware of? I'd be down. https://t.co/gLydjEErK4

— Stephen Caruso (@StephenJ_Caruso) May 16, 2020