Another Democratic challenger unseats an incumbent Mayor, PA reaches a COVID-19 vaccination milestone, plus a former GOP Senator is fired by CNN. All of that and more are in this week's Ups and Downs.
Every week PoliticsPA sends an exclusive extra Up or Down to Playbook subscribers. See who gets the extra up or down next week: sign up here.
Timika Lane, Lori Dumas, and David Lee Spurgeon. The judicial matchups are set for the fall. Philadelphia Court of Common Pleas Judge Timika Lane secured the Democratic Party nomination for the PA Superior Court. Lane bested two other Democratic hopefuls and will face Republican Megan Sullivan in November's election. In the Democratic primary race for the Commonwealth Court, Philadelphia Common Pleas Court Judge Lori Dumas was the highest vote-getter, securing nearly 30% of the vote in the four candidate primary, while Common Pleas Court Judge David Spurgeon, who was backed by the Pennsylvania Democratic Party, received 26% of the vote to earn the second spot on the Democratic Party ticket for the fall. Dumas and Spurgeon will vie for the two seats against Republicans Drew Crompton and Stacy Wallace.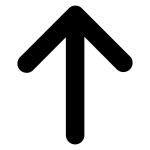 PA Primary Turnout. It's not nearly as high as a presidential election, but it's a step in the right direction. PennLive reports that nearly 25% of all registered voters turned out in the most recent primary, which "soared past the usual so-called off-year rates." 
Rick Santorum. The former GOP Senator-turned-political analyst is down a job. The Associated Press reports that "CNN is cutting ties with former Republican senator and current TV analyst Rick Santorum over disparaging comments he made about Native American culture." Santorum is blaming "cancel culture" for the reason for his firing. 
Matt Tuerk. Another challenger unseats an incumbent Democratic Mayor in PA. Matt Tuerk, a longtime economic development official, edged out incumbent Mayor Ray O'Connell for the Democratic Party nomination in the four candidate field. Tuerk's victory in Allentown is followed by primary upset victories in Pittsburgh with state Rep. Ed Gainey besting Pittsburgh Mayor Bill Peduto and Harrisburg City Council President Wanda Williams defeating incumbent Mayor Eric Papenfuse.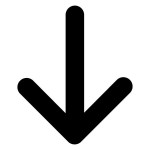 Vincent Fumo. Another legal setback for this former Philly Dem state Senator. The Philadelphia Inquirer reports "has suffered a blow in a years-long and seemingly slow-motion tax fight with the IRS that lingers from his 2009 corruption conviction," after a U.S. Tax Court judge ruled that "the IRS can keep pursuing Fumo, 78, for hundreds of thousands of dollars in excise taxes related to his defrauding of a former South Philly nonprofit known as Citizens Alliance for Better Neighborhoods."
Bethlehem City Council. A lot has changed in the past few years. Lehigh Valley Live reports that in 2016, Olga Negron became the lone woman on the seven-seat city council when she won a seat. In the most recent primary, history was made when four women were elected to Bethlehem City Council to join Councilwoman Dr. Paige Van Wirt, making it the first-time in Bethlehem's 104-year history that they have elected a female-majority council. 
PA Vaccination Milestone. The Keystone State reached a COVID-19 vaccination threshold set by President Joe Biden. The Hill reports that Pennsylvania has become the 10th state to reach Biden's goal of having at least 70% of the adult population receive at least one COVID-19 vaccine shot. Biden's goal is for the U.S. population to hit 70% by July 4.
Philly Weekly. Philadelphia's murder rate should be a cause of concern for every citizen, but to Philadelphia Weekly, it's just a game. The paper posted in a "State of Our City" column this week that they are going to provide "some sweet swag" to the person who wins the "Guess the murders, win a prize" contest, that aims to guess the correct amount of murders in Philadelphia by the November general election. 
Lloyd Smucker. The Lancaster County Republican broke security rules at the U.S. Capitol, which will cost him. LNP | LancasterOnline reports that Smucker was fined $5,000 for "failing to pass through a security screening on his way to the House floor last Wednesday," although his press secretary said he will appeal the violation. 
Sonya Arrington. The former Democratic Erie City Council President will be going to prison. The Erie Times-News reports that Arrington has been sentenced for 366 days in prison on fraud charges. 
TWEET OF THE WEEK
NEW: Avid Sheetz fan edges closer to the Wawa truth https://t.co/CSXeTRFxjq

— Billy Penn (@billy_penn) May 23, 2021