President Donald Trump weighs in on the race for the 7th Congressional District, the story revolving around the positive COVID-19 test of a state legislature makes national headlines, plus PennDOT officially has a new leader. All of that and more are in this week's Ups and Downs. 
Every week PoliticsPA sends an exclusive extra Up or Down to Playbook subscribers. See who gets the extra up or down next week: sign up here.

Lisa Scheller. Receiving the Trump tweet of approval. Last Friday night in a string of tweets from President Donald Trump, he made public his endorsement of former Lehigh County Commissioner and businesswoman Lisa Scheller's bid for the 7th Congressional District. Both her and Dean Browning, also a former Lehigh County Commissioner and businessman, were attempting to position themselves as the "pro-Trump" candidate in the primary GOP race in the Lehigh Valley. 
House GOP. Weeks of gaining ground against Gov. Wolf's COVID response, undone. The news made national headlines: State Rep. Andrew Lewis (R-Dauphin) confirmed on Wednesday that he had tested positive for COVID-19 on May 20, and one of his colleagues subsequently self-quarantined. A week went by before the full legislature knew that they may have been exposed. Some Democrats demanded House leadership resign over the matter. It's hard to think of a scenario that more directly undercuts the GOP's recent messaging on reopening the state. 
 Port Authority. President Donald Trump tweeted on Thursday night that the United States Department of Transportation is committing nearly $100 million to the Allegheny County Port Authority to move forward with the Bus Rapid Transit project between Oakland and downtown Pittsburgh. 
Yassmin Gramian. There's a new head of PennDOT. Yassmin Gramian, a former deputy secretary at PennDOT, will take over as Secretary of PennDOT after being approved by the Senate, according to the PLSReporter. Gramian takes the spot previously held by Leslie Richards, who now serves as SEPTA's Executive Director.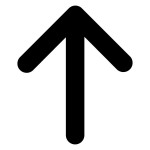 Pro Sports. Gov. Tom Wolf's administration announced this week that professional sports can resume in the state in the regions where the governor's stay-at-home order is no longer in place. Teams will be allowed to practice or play in counties that are either in the "yellow" or "green" phase of the state's reopening plan, but the team or league must also develop a "coronavirus safety plan" that has to be approved by the state Department of Health. The only downside comes for the Pirates, who've avoided a losing record much longer than expected. 
Chris Roland. While the North Braddock borough councilor has drawn support among some Democrats for his primary challenge to state Rep. Summer Lee (D-Allegheny), he received some pushback from local elected officials and the House Democratic Campaign Committee for a mailer his campaign sent out that accused Lee of voting "to make it easier for convicted sex offenders to work in schools, and day-care centers, putting our kids in danger," according to the Pittsburgh City Paper. Multiple local Democrats criticized the mailer as "disingenuous," while the HDCC spokesperson said that the mailer "completely misrepresented the bill," that is the point of the attack. 
PA Dems Vote-By-Mail Outreach. This upcoming Tuesday will be the first test to see how turnout will be in Pennsylvania since the start of the coronavirus pandemic, but one party's effort to push vote-by-mail is seemingly paying off. The Pennsylvania Democratic Party announced that over 1 million Democrats in the state have applied for a mail-in ballot, doubling the amount requested by Republicans. Although Democrats have jumped out to a significant lead in this form of voting, the Philadelphia Inquirer reported on Friday morning that Pennsylvania Republicans are comfortable with following President Donald Trump's lead over his disdain for voting by mail.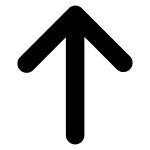 Hannah Beier. The 23 year-old Drexel University senior, who is a photography major, shot the image that was used for the cover of the early June edition of TIME Magazine that reads Generation Pandemic. The Philadelphia Inquirer reports that Beier, who never had her work published professionally, "never imagined her first published image would be the cover of one of America's most iconic magazines." 
Brendan Boyle. The Philadelphia Democrat made history this week when he became the first member to ever cast a proxy vote for a colleague on the House floor. Politico reports that Boyle joked that he had to "thank the alphabet for this one" since the chamber was voting in alphabetical order, but he "also insisted that the move would be praised by the Constitution's drafters." 
TWEET OF THE WEEK 
Traffic on Chestnut that day was a mess https://t.co/lzCe0p7ypu

— Les Bowen (@LesBowen) May 25, 2020
Public Enema. https://t.co/3PCR5hoRXP

— bill peduto (@billpeduto) May 22, 2020