The PA Supreme Court selects a chair for the reapportionment commission, a Bucks County Republican is ranked as the most bipartisan member of Congress, plus WITF earns some national recognition. All of that and more are in this week's Ups and Downs.
Every week PoliticsPA sends an exclusive extra Up or Down to Playbook subscribers. See who gets the extra up or down next week: sign up here.
Mark Nordenberg. A chair has been selected. On Monday, the PA Supreme Court announced that Mark Nordenberg, former Chancellor at the University of Pittsburgh, will serve as the chair and fifth member of the reapportionment commission. 
Brian Fitzpatrick. Leading up to his successful 2020 reelection bid, the Bucks County Republican would often promote receiving a bipartisanship award for his voting record from the Lugar Center at Georgetown University. After this week, it appears that he can continue to promote his voting record in his purple district. Fitzpatrick ranked as the most bipartisan member of the U.S. House during the 116th Congress, from 2019-2020, according to the Bipartisan Index from the Lugar Center and the McCourt School of Public Policy at Georgetown University. His 6.839 score on the Bipartisan Index is the highest full-Congress score recorded.
John Joyce. While hesitancy remains high among some Republicans about receiving the COVID-19 vaccine, this Blair County Republican joined an effort urging participation in the vaccine. Joyce, a physician, joined other GOP physicians and health care providers serving in Congress to launch a P.S.A. encouraging individuals to take the COVID-19 vaccine. 
WITF. Harrisburg's public radio station received some well-deserved national praise this week. On Sunday, the Washington Post highlighted WITF's effort to ensure that readers don't forget the politicians in the state that attempted to overturn the election. On Wednesday, CNN's Erin Burnett welcomed WITF's Senior Editor, Scott Blanchard, to talk "about the organization's decision to call out officials on their denials over the outcome of the 2020 presidential election."
George F. Halcovage Jr. The "first steps" of a possible impeachment of the Schuylkill County Commissioner began on Wednesday. The Hazleton Standard-Speaker reports that state Reps. Jerry Knowles, Joe Kerwin, and Tim Twardzik introduced a resolution "calling upon the House Judiciary Committee to begin an investigation" of Halcovage after four women have accused him of sexual harassment and assault.  
Clay Breece. Notice to political officials: do not compare your political opposition to anyone who fought against the United States in World War II. But the Berks County GOP Chair did just that at the Berks County Republican Committee's Spring Dinner. According to the Reading Eagle, Breece said that the "Democrats' vision was clouded by the same evil that infected Germany's Adolf Hitler and Japan's Prime Minister Hideki Tojo during World War II." The Pennsylvania Capital-Star reports that Breece received pushback for the comparison. 
Timothy Rowbottom. The Harrisburg GOP mayoral candidate received "thousands of angry social media responses" after he said in a recent Facebook post that same-sex relationships are immoral and against God's law, according to PennLive. This same story mentions that  "thousands of angry social media responses may be not be the biggest problem" for his campaign, adding that "Dauphin County court records show Rowbottom faces criminal charges, including a second-degree felony charge of stangulation." The specific case is awaiting trial in Dauphin County.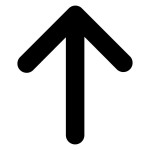 Williamsport. It won't be the same as most years, but the Little League World Series will be happening in 2021 in Williamsport. Little League Baseball announced this week that the Little League World Series will be played in the summer, although no international teams will participate, due to the coronavirus pandemic.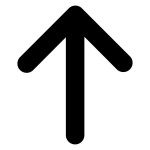 Philly Sports Fans? We think this is a compliment for the Philadelphia sports faithful. On Wednesday, while grabbing lunch in Washington D.C., President Joe Biden struck up a conversation with a worker who said that they were from Fishtown. After commenting on the neighborhood's Irish roots, Biden said that Philadelphia fans are "the most informed and most obnoxious fans in the world," adding that "they know everything." Biden also added that he married a "Philly girl." Philadelphia fans largely embraced the comments from Biden on social media. 
TWEET OF THE WEEK
"Keep Moving. We'll Bill You." pic.twitter.com/TbxenjdENy

— Capitol Escalators (@PACapEscalators) May 7, 2021