A state rep likens Gov. Tom Wolf's administration's handling of COVID-19 to Nazis, mail-in ballots become increasingly popular for the upcoming primary election, plus support for marijuana legalization grows according to a new GOP affiliated poll. All of that and more are in this week's Ups and Downs. 
Every week PoliticsPA sends an exclusive extra Up or Down to Playbook subscribers. See who gets the extra up or down next week: sign up here.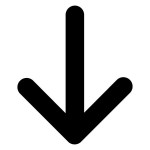 Cris Dush. While criticizing Gov. Tom Wolf's administration's handling of COVID-19, the Jefferson County GOP state rep likened it to Nazis and described it as from the "socialist playbook" during a committee hearing. Although Dush later walked back those comments on the House floor on that same day, any mention of nazis should be avoided by elected officials. 
Renee Amoore's Legacy. The Pennsylvania Republican Party lost a legend this week. Renee Amoore, the longtime Deputy Chair of the PA GOP, died at the age of 67. Amoore was lauded by many in southeastern Pennsylvania and across the whole commonwealth as a great friend and true leader. 
PA Tax Revenue. The state's tax revenue fell by $2.2 billion in April, which is 50% below official estimates, according to Spotlight PA. The report is that a majority of the drop, almost $2 billion, is due to the three-month extension for filing personal income taxes, while roughly $400 million is a result from the coronavirus pandemic.
John Joyce and Guy Reschenthaler. House Minority Leader Kevin McCarthy (R-CA) announced the formation of a new GOP-led task force aimed at "conducting probes and making recommendations to combat threats from China," and two Pennsylvania Republicans have been tapped to serve, according to The Hill. Reps. John Joyce (R-Blair) and Guy Reschenthaler (R-Allegheny) will serve on the GOP-led task force. 
Russ Diamond. The Lebanon County GOP state rep. received some social media backlash after he boasted on social media about not wearing a mask while shopping. The Lebanon Daily News reports that Diamond shared the following on his personal Facebook page, "Shopped sans maks. Bought TP. Got $1.99 gas & Batdorf take-out. So much winning." Although he later clarified that he wore a facemask while picking up food from the Batdorf restaurant, he argued in the comment section on Facebook saying that "Mask shaming, the new virtue signal. So over it."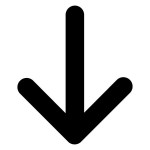 Jay Costa. Nice haircut, bad look. As Gov. Wolf defends his measured approach to reopening the state, one Senate Dem staffer (and PoliticsPA alumna, full disclosure) posted a photo to Instagram of herself giving a haircut to a Costa colleague and tagging a third. Many conservatives shared the post including GOP State Rep. David Rowe, who wrote: "If Democratic staff are allowed to give and get haircuts, why can't the thousands of barbershop and salon owners across the Commonwealth enjoy the same standard?" 
Douglas Legenfelder. The former Cambria County Commissioner was appointed by President Donald Trump to serve on the U.S. Air Force Academy Board of Visitors. The Johnstown Tribune-Democrat reports that the the "board oversees matters of morale, discipline, curriculum, instruction, physical equipment, fiscal affairs, academic methods and other issues relating to the academy. 
Mail-in Ballots. It's becoming quite the popular option for the upcoming primary. Gov. Tom Wolf and Sec. of State Kathy Boockvar announced that nearly 1 million Pennsylvania residents have requested a ballot to vote by mail for the June 2 primary election. 
Liv Bennett and DeWitt Walton. Legislation proposed by the Allegheny County Council Democrats passed along party lines to declare racism a public heath crisis. WESA reports that it includes "several recommendations that would have the county put racial equity at the forefront of policies and procedures, boost diversity among personnel, and intensify outreach efforts in communities of color."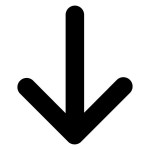 Danny DeVito. The Republican state rep hopeful from Allegheny County filed a lawsuit to the U.S. Supreme Court arguing that their constitutional rights were being violated by Gov. Tom Wolf's order to close all "non-life-sustaining" businesses. This request was rejected, resulting in Wolf's order to stay in place. 
Marijuana Advocates. A majority of Pennsylvanians support the legalization of marijuana according to a new GOP affiliated poll. WESA reports that Harper Polling said that 62% of Pennsylvania likely voters support the sale of cannabis to adults. While it is not universally supported among all age groups, it is popular among younger voters of both parties. 
TWEET OF THE WEEK 
Thoughts on Altoona Hotel Pizza? 
The pizza with the yellow cheese is real. It's called Altoona Hotel Pizza and it's a bit polarizing in the central Pennsylvania town that bears its name. Lunch salami, yellow American cheese and a sliced green bell pepper. Some Altoonans swear by it. https://t.co/CCQYT2WB1L

— Ryan Deto (@RyanDeto) May 5, 2020