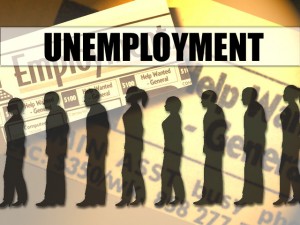 The latest state unemployment report has been released, so let's take a look at the good and the bad.
Good News
Pennsylvania's seasonally adjusted unemployment rate continues to fall, and reached 5.6% this May. Down 0.1% from April, this month boasts the lowest rate since September of 2008.
The state's rate is lower than the national average unemployment which still stands at 6.3%.
May marks the 10th straight month of falling unemployment rates in Pennsylvania. The private sector created 21,700 new jobs, while the public sector created 3,000. May displayed a record high 5,078,000 total private sector jobs.
Governor Corbett is pleased with the ongoing progress.
"The people of Pennsylvania elected me on my promise to bring fiscal responsibility back to state government, and we continue to see clear evidence that our agenda is working as we see another positive jobs report," he stated. "My opponent is calling for higher spending and more tax increases, but that will just make Pennsylvania weaker. Pennsylvania cannot afford to go back to those days, and as your Governor, we will continue building a stronger Pennsylvania."
The Corbett campaign sent out a number of statements praising the Governor's work including from two of his predecessors.
Former Pennsylvania Governor Mark Schweiker is happy with Pennsylvania's current outlook, and commented that its success is due to Governor Corbett's "Less taxes, more jobs" plan.
"Governor Tom Corbett's determination and 'More Jobs, Less Taxes' agenda has led to our state's lowest unemployment rate in over five years," Schweiker stated. "Governor Corbett has stood up for what the people of Pennsylvania elected him to do despite facing incredible adversity from special interests groups who want to go back to the old tax-and-spend days in Harrisburg. I couldn't be more proud of the work he has done as our Governor, and look forward to what the next four years of his leadership holds for our Commonwealth."
Tom Ridge, another former GOP Pennsylvania Governor, also praised Corbett.
"At a time when the national unemployment rate remains stagnant, Pennsylvania's unemployment continues to free-fall thanks to Governor Tom Corbett's resolute leadership in Harrisburg," stated Governor Tom Ridge. "The steadfast resolve of Governor Tom Corbett and his 'More Jobs, Less Taxes' agenda has returned our state to solid financial footing and has driven our state's unemployment rate to its lowest levels since September 2008. I am incredibly proud of Governor Corbett's determination to do what is not necessarily the politically convenient thing to do, but instead what is right for the people of Pennsylvania – that's the type of leadership Pennsylvanians need in Harrisburg."
The positive numbers arrive at a time of need for the Corbett-Cawley campaign, as opponent Tom Wolf's post-primary poll numbers appear formidable.
Bad News
The state's civilian labor force – the number of people employed or actively seeking employment – fell by 12,000. Resident employment fell by 6,000, the first decline in eight months.
The state stands at 46th in the nation in job growth, although that represents a one-spot improvement from last month.