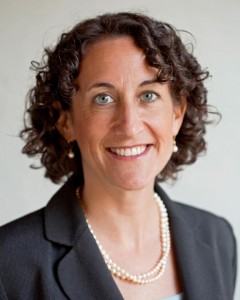 Apparently not.
The National Republican Congressional Committee's own communications show that the party doesn't think "Radical Kathy" Boockvar is all that radical after all.
Last week, PoliticsPA reported the launch of NRCC's "Radical Kathy" Tumblr account, which portrays Boockvar as a radical leftist lawyer who supports costly programs like President Obama's Affordable Healthcare Act.
NRCC Communications Director Paul Lindsey accompanied the launch of the Tumblr account with a statement criticizing Boockvar's leftist background.
"Boockvar's troubling past makes her unfit to represent the people of Bucks County," Lindsey said.
"With Washington Democrats' big-government takeover of health care and reckless spending sprees that hamper economic recovery, Pennsylvania families don't want a radical activist with a partisan agenda representing them in Congress."
But on Friday, Thomas Fitzgerald of the Philadelphia Inquirer reported that DemocratFacts.org, a website managed by the NRCC and used to communicate information about opponents, called PA-8 "an independent, pragmatic district. Sincere testimonials work well when delivering attacks. Obama and Obamacare are viewed favorably here."
It's a strange paradox to suggest that Boockvar is too radical for the very ideas and policies she promotes that are readily accepted by many within the district.
But NRCC spokesman Nat Sillin said that the website isn't about Obamacare and whether the district's voters approve of it – but, rather, it is about Boockvar's history and what she has done throughout her career.
"The more voters in Eastern Pennsylvania learn about Kathy Boockvar's background as a left-wing activist lawyer, the more they will reject her candidacy. Our campaign to hold Boockvar accountable is about her record as a radical activist. From supporting the defunct group ACORN, to helping felons register to vote, Boockvar is not just outside the mainstream of her district, she's outside the mainstream of her own party."
With the launch of the "Radical Kathy" website last, it appears that incumbent Rep. Mike Fitzpatrick (R-Bucks) and the NRCC may be beginning to worry that PA-8 could change hands (and parties) in the upcoming congressional elections.
PoliticsPA recently labeled the 8th district as the second most vulnerable in the state.
And if the discrepancy between Lindsey's statements and the analysis on DemocratFacts.com are any indication, it seems Republicans are having difficulty firing precise shots at Boockvar's campaign, who has posted formidable fundraising numbers thus far.