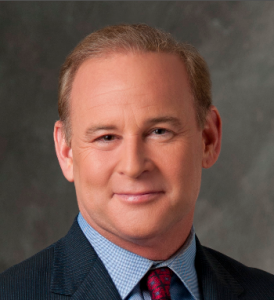 Democratic gubernatorial hopefuls Rob McCord and Tom Wolf each picked up the backing of a labor union this week.
State Treasurer Rob McCord
On Thursday, McCord's campaign announced that both the national and statewide chapter of the Utility Workers Union of America will back him in the Democratic primary.
"Utility Workers in Pennsylvania have never faced a more challenging time," said Robert T. Wahlen, President of System Local 102 of the UWUA. "We believe that Rob McCord is the man to turn things around for working families in Pennsylvania. His personal background, his business expertise, and his leadership will be a welcome change and will help put our state back on top."
The Pa. chapter includes approximately 5,000 active and retired members.
"The fact that both organizations are supporting our campaign sends another a clear signal that Pennsylvanians with a lot at stake believe our candidacy is best equipped to defeat Tom Corbett and put our state back on track," said McCord.
It is McCord's eighth union endorsement of the campaign.
Former PA Revenue Secretary Tom Wolf
The International Brotherhood of Electrical Workers Local 229 announced it's endorsement of Tom Wolf on Monday. It's headquartered in Wolf's backyard of York County.
"Tom Wolf created hundreds of jobs and gave back up to thirty percent of his company's profits to its workers every year. He's a different kind of leader who has innovative ideas that will bring a fresh start to Pennsylvania," said Business Manager Matthew H. Paules. "If working men and women really want to change Harrisburg, they should be looking for something fresh and different. Tom Wolf is that candidate and he'll be that governor."
Despite IBEW Local 229's proximity to Wolf's company, there is no previous affiliation between the two groups.
The Pittsburgh chapter of the IBEW is backing Rob Mccord.