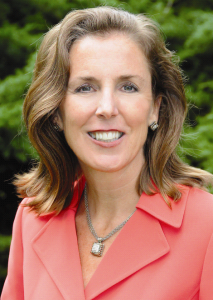 A week after an internal poll suggested that Katie McGinty could be considered a viable contender for Governor, the candidate received a potentially significant endorsement.
The Amalgamated Transit Union Local 85, which represents 2,200 active transit workers and 2,600 retired transit workers employed by the Port Authority of Allegheny County, is now backing McGinty.
In a statement released earlier today, McGinty said she was honored by this endorsement and spoke of its importance to her campaign.
"Rebuilding our state's infrastructure, including mass transit, is crucial to rebuilding our state's economy and putting people back to work. Hundreds of thousands of Pennsylvanians rely on mass transit every day to get to work, visit their doctors, and do their shopping. Investing in mass transit improves the lives of Pennsylvanians and makes our state more competitive," McGinty said.
With this endorsement, the former DEP Secretary gains a couple of strategic benefits.
First, this offers McGinty some needed credibility in the transportation debate that will likely factor into the race.
Second, the Union is located in the race's crucial swing area- Pittsburgh and more broadly Western PA.
With lots of ground left to cover before catching up with front-runner Allyson Schwartz, McGinty will need to continue securing these types of endorsements to further demonstrate her legitimacy as a candidate.
Other Democratic gubernatorial candidates include, former DEP Secretary John Hanger, Rep. Allyson Schwartz, and former Secretary of Revenue Tom Wolf. State Treasurer Rob McCord is also widely expected to run.