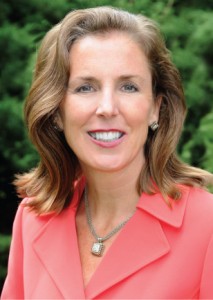 Former DEP Secretary and gubernatorial candidate Katie McGinty released her plan to make higher education more affordable for middle to low income families.
The plan includes the establishment of a Middle-Income Opportunity Grant Program to provide financial grants to an additional 35,000 middle-income families, and the creation of a Pennsylvania Dream Scholarship Program to provide merit-based grants of up to $4,000 for 10,000 high-achieving, low-income students.
The Dream Scholarship will scale up incrementally, with a first-year $10 million launch, and by year four of the program will cost $40 million annually.
McGinty proposes to pay for this program by modernizing the operation of state liquor stores and by imposing a consumption tax on cigars and smokeless tobacco. Pennsylvania is currently the only state that doesn't impose a consumption tax on cigars and smokeless tobacco.
"As the ninth of 10 children, I was only able to attend college as a result of a scholarship," McGinty said. "Today, too many Pennsylvania families and deserving students can no longer afford the cost of an advanced education. As governor, I will lead the effort to put a lid on soaring tuition costs and increase the amount of financial aid to middle and lower income families. Hardworking Pennsylvania families deserve no less."
Her plan also includes limits to rising tuition at higher learning institutions by tying the increases to a state funding formula.
"Over the past decade, tuition increases at both public and private universities and colleges have far exceeded the rate of inflation," she said. "These soaring tuition increases need to be brought under control. As governor, I will link increases in state support to Pennsylvania colleges and universities that do not increase their tuition and fees by more than the rate of inflation."
Other candidates for governor have also released plans to address the growing costs and debt burdens incurred by higher education. Allyson Schwartz proposed a two year freeze on tuition increases at state schools, and John Hanger suggested free up-front tuition.
Also contending for the Democratic nomination for governor are State Treasurer Rob McCord, former Revenue Secretary Tom Wolf, Allentown Mayor Ed Pawlowski, Lebanon County Commissioner Jo Ellen Litz and central PA minister Max Myers.