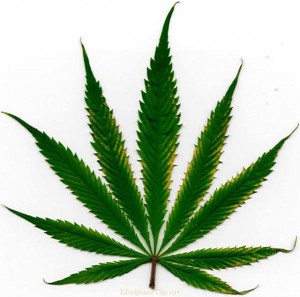 The Mercyhurst Center for Applied Politics found that Pennsylvanians support the legalization of marijuana, 48% to 42%.
In an even stronger show of support for marijuana, 85% say that patients should be allowed to use marijuana when prescribed by a doctor and a solid majority (59%) says that they favor decriminalizing the possession of the drug.
When presented with a list of possible approaches to regulating the use of marijuana and asked which option best matches their opinion, 33% say they prefer allowing the use of marijuana by patients with a doctor's prescription and 31% say they prefer making use of the drug legal for all adults. 15% prefer decriminalization of marijuana use, and 8% say the law should be left alone and 7% say it should be harsher.
Of those polled, 35% were Republicans, 38% were Democrats, 25% were Independent and 4% either refused, didn't know or identified with another party.
The majority of the poll focused on the varying degrees of marijuana legalization, but they also asked whether they would support Governor Tom Corbett for reelection in the fall.
31% said they would vote for Corbett, 49% said they would support a Democratic candidate and 19% remain undecided.
Interviews were completed with 495 registered voters in Pennsylvania. For a sample size of 495, there is a 95 percent probability that our survey results are within plus or minus 4.3 points (the margin of error) of the actual population distribution for any given question. For subsamples the margin of error is larger (depending on the size of the subsample). The data were weighted on age and gender to correct for minor discrepancies between the sample and population. Question order was randomized whenever possible. Due to rounding, column totals may not equal 100 percent. Bracketed or italicized text are instructions to interviewers.