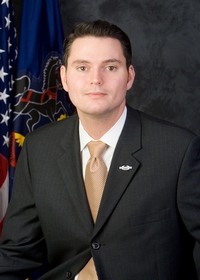 Rep. Nick Miccarelli (R-Delaware) violated the state House's policy against retaliation after he was accused of sexaul harassment by two women accoState rding to a recent report.
According to the Inquirer a report compiled by the state House found Miccarelli violated the policy when he outed one of the women who accused him of sexual assault
Despite the findings Miccarelli has not been punished, and there are no plans to punish him.  
From the Inquirer:
Miccarelli, according to an unredacted summary of the report, had been warned by House lawyers investigating the allegations not to take any action that could be viewed as retaliatory against two women who had filed a confidential complaint alleging physical or sexual assault. The House Republicans' sexual-harassment policy prohibits retaliation against anyone who alleges or reports harassment.
Republican House leaders, who have received a copy of the investigative report, have called on Miccarelli to resign, but say they are constrained from punishing him for retaliation because he is an elected official.
Miccarelli posted the name of the political consultant, who has asked to be kept anonymous, on Facebook.  
Miccarelli's spokesman did not tell the Inquirer why Miccarelli posted the name, but said Miccarelli is the one being retaliated against.
"The truth is Nick Miccarelli is the one who's being retaliated against by two former, vengeful girlfriends who have yet to produce one bit of evidence to support their outrageous allegations," Frank Keel said.  
Miccarelli has said he will not resign his seat, but has announced he will not seek re-election.