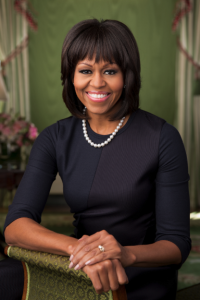 First Lady Michelle Obama will be campaigning for Hillary Clinton next Wednesday, September 28th in the Philadelphia and Pittsburgh areas.
The First Lady will be speaking at public Pennsylvania Democratic Party events, laying out the issues that are at stake with November looming closer.
These events come on the heels of Michelle Obama's much applauded speech at the Democratic National Convention back in July. In her DNC speech, Obama specifically focused on Clinton's past record of public service.
Obama will advocate for Clinton and Kaine, and urge Pennsylvanians to register to vote ahead of the October 11th deadline.
More details for this event will be released soon, and any members of the public interested in attending either events will be able to do so.