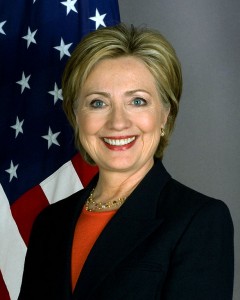 Hillary Clinton maintains her lead in the Keystone State.
According to the latest Monmouth University Poll, Clinton is ahead of Bernie Sanders by a 52% to 39% margin.
"After her win in New York this week, these numbers in nearby Pennsylvania suggest that the entire northeast is looking pretty good for the Clinton campaign," said Patrick Murray, director of the Monmouth University Polling Institute.
There are, though, big gender and age gaps within these results.
Clinton leads Sanders 61% to 32% among women while Sanders is up 50% to 41% over Clinton with men. Additionally, voters over 50 years old favor Clinton 57% to 33% and those under 50 chose Sanders 48% to 46%.
The Monmouth University Poll was conducted by telephone from April 17th to 19th and included 302 likely PA Democratic primary voters. The margin of error is +/- 5.6%.