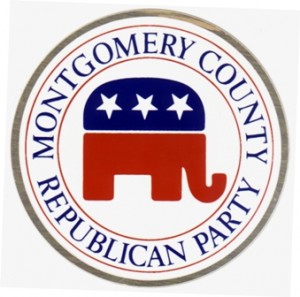 The race for Montgomery County Commissioner may create a rift in the county's Republican Party.
Montgomery County's Republican Party doled out this cycle's endorsements at its convention meeting Wednesday, supporting West Norriton Commissioner Steve Tolbert and Lower Merion Commissioner Scott Zelov for the County Commissioner seat. Both candidates had been approved by the party's executive committee.
But that won't stop Joseph Gale from running for the nomination, too. Gale, by far the youngest candidate at 25, vowed to run despite not gaining the party's endorsement.
Whitemarsh Supervisor James Totten, who nominated Gale, insisted Gale's age should not damage his chances. He argued that Gale "embodies the qualities that Montgomery County desperately needs."
"We can no longer afford to squash our best and brightest by telling them to sit on the bench and wait their turn," Totten told the Inquirer.
Endorsements for the county's other positions were less dramatic.
The only other contested endorsement was that for clerk of courts. Rockledge Councilman Jason Showmaker nabbed the endorsement over GOP committeeman and businessman Lee Falgoust, who declined a run without the endorsement.
A candidate even withdrew from the Common Pleas Court race to prevent dispute in the endorsement process — last week, it was revealed that one less seat than expected is up for election.
Two-time candidate Maureen Coggins withdrew her name with the promise to run again when another seat opened up.
"We have to be unified as a party," she said.
The party's endorsements for the remainder of the county's positions are as follows:
District Attorney — County Commissioner Bruce L. Castor Jr.
County Court judge — District Attorney Risa Vetri Ferman, attorney Steve Heckman and attorney Greg Cirillo
Controller — Hatfield Commissioner Tom Zipfel
Treasurer — Towamencin Supervisor Chuck Wilson
Recorder of Deeds — Incumbent Nancy Becker
Sheriff — Incumbent Russell Bono
Prothonotary — Horsham Councilman Bill Whiteside
Register of Wills ' Pottstown Mayor Sharon Thomas
Coroner — Anesthesiologist Phil Mandato Jr.