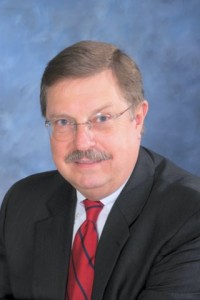 Another front has opened in the battle over same-sex marriage in Pennsylvania. Montgomery County Register of Wills Bruce Hanes said Tuesday that he will issue marriage licenses to any same-sex couple that requests one.
"Based upon the advice of [my solicitor], my own analysis of the law and mindful of the Attorney General's belief that Pennsylvania's marriage laws are unconstitutional, I decided to come down on the right side of history and the law, and was prepared to issue a license," to a same-sex couple that had contacted him, Hanes said in a press release.
Attorney General Kathleen Kane announced this month that she will not defend the state's ban on same-sex marriages, which is being challenged in court by the American Civil Liberties Union.
Hanes' announcement adds to the murky legal questions surrounding the issue in Pa. and nationwide.
The U.S. Supreme Court struck down a California prohibition against same-sex marriage in June, but without legal clarification Pennsylvania's ban remains in effect.
It's unclear what the immediate ramifications of Hanes' policy will be. Armed with a license, a couple could conceivably have stronger standing should they choose to challenge the state's 20 year old ban on same-sex marriage. But without a specific couple to push the issue, it remains dormant.
"I'd be giving them a marriage license," Hanes said, and what they would do with it would be a "tactical decision" for their attorney.
Likewise, most if not all benefits of legal marriage come from the state and federal government. It's not clear whether a same-sex could could circumvent Pennsylvania's ban and seek federal recognition.
No state or county official can stop Hanes without legal action; in his role as the official in charge of issuing marriage licenses, he answers only to the court system.
"My understanding is [opponents] would have to find a court to file an injunction against it," Hanes said. "I'm thinking at this point it would be the Corbett administration."
The betrothed couple withdrew their request – and canceled a scheduled press conference – at the last minute for legal reasons, their attorney Michael Diamondstein told Patch.
"While Mr. Hanes and his office were ready and willing to issue the first same-sex marriage license in the history of Pennsylvania, my clients chose not to go forward because they were extremely concerned that the issuance of the marriage license would be challenged on procedural grounds without the Courts ever addressing the actual issue of marriage equality," Diamondstein said.
The Philadelphia Inquirer reported that the ACLU advised the women to withdraw.
Hanes, a Democrat, was first elected in 2007.