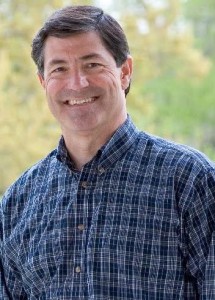 The Democratic Congressional Campaign Committee, as well as individual candidates, are ramping up their Medicare messaging. The DCCC is running robocalls in five Pa. congressional districts.
Their Pa. targets are Reps. Charlie Dent (R-Lehigh), Mike Fitzpatrick (R-Bucks),Jim Gerlach (R-Chester) Pat Meehan (R-Delaware) and Tim Murphy (R-Allegheny).
Dems are gearing up the campaign machinery in advance of the GOP's consideration of a new budget, which is likely to include plans to reform Medicare. Proponents argue that Medicare is hurtling toward bankruptcy and reform is the only way to keep it alive. Critics say such efforts would turn the entitlement into a voucher program and raise costs for seniors.
Or, put another way:
Hi, this is Elizabeth from the Democratic Congressional Campaign Committee calling about Congressman Jim Gerlach and House Republicans' newest scheme to end Medicare. Republicans in Washington have a new budget that chooses millionaires over Medicare. One independent analysis found that the plan would "shift substantial costs to beneficiaries" and "lead to the demise of traditional Medicare."

Congressman Jim Gerlach has the wrong priorities. House Republicans like Gerlach demand seniors who earned their Medicare benefits spend thousands more, but refuse to end tax loopholes and giveaways for millionaires. It's just not fair and it's not right.

We all agree Washington needs to cut spending, but it should be done the right way, not on the backs of seniors.

Please call Congressman Gerlach's office at 610-594-1415 and tell him to protect Medicare for seniors, not tax breaks for Millionaires.

Paid for by the Democratic Congressional Campaign Committee. 202-741-1350. Not Authorized by any candidate or candidate's committee.
We picked Rep. Gerlach at random, but the DCCC did not. He and his four colleagues represent the committee's top targets in 2012. The robocall scripts are identical for each member being targeted.
Side note: congratulations to freshmen Reps. Lou Barletta (R-Luzerne), Mike Kelly (R-Erie) and Tom Marino (R-Lycoming), whose districts are now – after redistricting – solidly red enough that DC Democrats aren't currently willing to spend money on robocalls.
Whatever their thoughts on the Medicare issue itself, everyone seems to agree that it's a potent campaign topic for Dems.
Last week PoliticsPA reported on efforts by Kathy Boockvar and Manan Trivedi – running against Fitzpatrick and Gerlach, respectively – to highlight the issue.
In other Medicare campaign news, Aryanna Strader, a U.S. Army veteran and businesswoman running against Rep. Joe Pitts (R-Chester), recently emailed supporters on the issue.
She wrote:
In 2010 my mom was diagnosed with an aortic aneurysm. She was told by her doctors that for her survival, they had to operate to prevent rupture. There is no way a waitress could afford that surgery but with Medicare, the entire cost of the operation and follow-up care was covered.
And Rick Daugherty, one of two Democrats running against Dent, echoed the sentiment in a fundraising email today.
"Congress is still trying to cut these programs or change them to the point of being unrecognizable. I will do all I can to improve and strengthen Medicare and all programs that help our senior citizens," he wrote.

The Pa. Dems are getting in on the action, too. They recently launched an ad campaign on Facebook to petition the U.S. Senate hopefuls to distance themselves from the House GOP plan (image to the right).
In response to the robocalls, NRCC spokesman Nat Sillin echoed the critique Republicans used so effectively against Democrats in 2010 after the health care vote:
"After cutting $500 billion from Medicare, Democrats are now running scared and trying to fool seniors. Their latest scare campaign won't cover up their plans to empower a board of unelected bureaucrats who will deny care to seniors and increases costs on middle-class families."