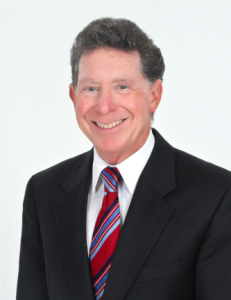 Judge David Wecht, Pennsylvania Supreme Court candidate, has been endorsed by Northampton County District Attorney John Morganelli.
Morganelli emphasized the importance of fair elections and experienced jurists in his pitch for the Allegheny native.
"I've known Judge David Wecht for many years, and I know him to be a public servant and person of character & integrity," Morganelli said.
"Judge Wecht has served honorably and competently as both a trial and appellate judge. If elected to the Supreme Court, I know that he will continue to serve the citizens, and the law, of Pennsylvania with distinction."
Previously the president of the Pennsylvania District Attorney's Association, Morganelli has been the elected District Attorney of Northampton County since 1991. He is also exploring a bid for Attorney General next year and even created a PAC.
"I thank Mr. Morganelli for his endorsement — I am deeply grateful & thankful for the support my campaign for the Supreme Court have received from this Commonwealth's law enforcement community," Wecht responded.
Morganelli will also be among several other Democratic Lehigh Valley officials at a campaign rally for another Democratic Supreme Court nominee Kevin Dougherty (who he also endorsed last May). All this activity suggests the DA is strongly leaning towards a run for Attorney General.