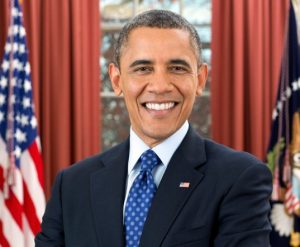 A majority of Pennsylvanians approve of the job President Barack Obama is doing.
That's according to the latest Morning Call/Muhlenberg College Poll.
They found that 53% of Keystone State residents approve of President Obama's job performance.
Meanwhile, 41% disapprove of how he's doing and 6% have no opinion.
The Morning Call/Muhlenberg Poll was conducted by Muhlenberg University from September 12th to 16th. They surveyed 400 likely Pennsylvania voters. The margin of error is +/-5.5%.