Noted Democrat-Turned-Republican Endorses Democrat-Turned-Republican Over Democrat-Turned-Republican for U.S. Senate
http://youtu.be/wYCmCApylqQ
By Keegan Gibson, Managing Editor
Dick Morris, a conservative commentator who previously worked for the Clinton administration, has endorsed Tom Smith for U.S. Senate in Pennsylvania.
"Tom is the real deal," Morris said. Smith, "built his way up and now is a very wealthy entrepreneur – exactly the kind of business success story we need."
In a video released by the Smith campaign, Morris lambasted Chester County entrepreneur Steve Welch, and Republican state committee for endorsing him.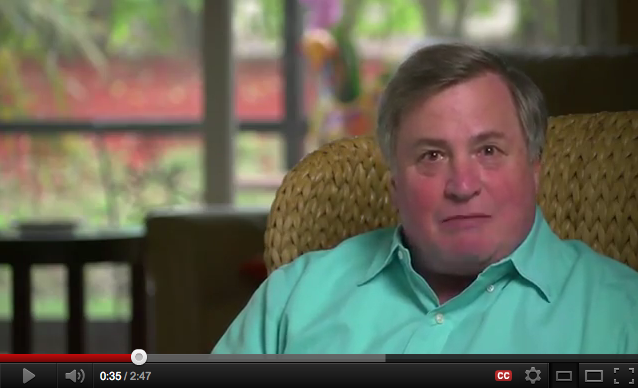 "This guy [Welch] switched to the Republican party just to run for Senate, and the Republican state committee endorsed him," Morris said. "This is the land of Senator Specter, Arlen Specter."
"We don't need another potential turncoat like Steve Welch."
Ironically, Morris was advising the Clinton White House in the wake of its brutal defeat over 'Hillarycare,' which Specter played a key role in halting. Isn't politics a funny thing?
Welch voted for Barack Obama in the 2008 Democratic primary. He says it was a vote against Hillary Clinton and that he voted for John McCain in the general. He switched back to the GOP in 2009, and shortly after pursued a bid for Congress against Joe Sestak.
Morris had previously been a fan of Tim Burns; Burns dropped out of the race last week.
He did a bit of preemptive damage control for Smith, when he explained that Smith, too, had been a Democrat.
"Now Smith also used to be a Democrat, but he was always a right-wing, conservative Democrat. And like me, you're either a Pelosi-Obama Democrat, or you're a Republican," Morris said. "There's no such thing as a conservative Democrat any more, so I became a Republican and so did Tom Smith."
Smith was a lifelong Democrat until August of 2011. He served as an Armstrong County Democratic Committeeman for a few months in 2010 at the same time he was the leader of the Indiana Armstrong Patriots Tea Party group. He was ejected from the Dem committee for supporting Republicans. Over his adult life he has contributed over $250,000 to Republicans and conservative causes. He voted in the 2006 primary for U.S. Senate, which Casey won, but says he forgets who he voted for.
Morris finished off with a critique of Senator Bob Casey, who he characterized as insufficiently anti-abortion, and said a freshman Republican from Pa. could be the GOP's 60th vote in the Senate.
As far as campaign surrogates go, Morris is an interesting choice for the party-switcher message. But his critique strikes at a key weakness of Welch's campaign and a topic that will force him to play defense frequently over the course of the primary.