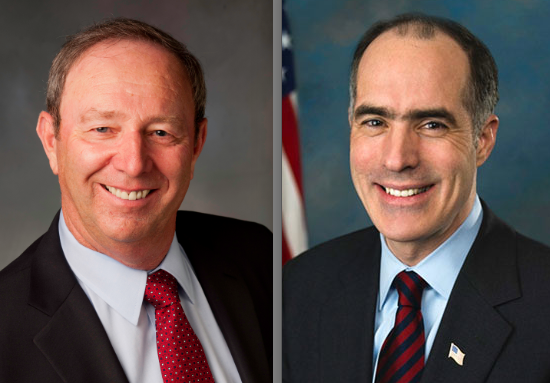 Take that, New Jersey! With polls now showing just single digits separating Bob Casey from GOP challenger Tom Smith, Pennsylvania's Senate race has jumped 3 spots in the National Journal's ranking of competitive elections.
We're now at number 16, up from 19 two weeks ago, right behind New Mexico. Lest Democrats fret, here is their write-up which is more than consoling to Casey fans:
PENNSYLVANIA (D, Sen. Robert Casey) (Last month: 19)
Two polls recently suggested businessman Tom Smith has cut into Casey's lead by a serious margin. We don't think Casey will end up running behind Obama, given Casey's appeal to traditionally Democratic but culturally conservative voters in Coal Country, though. Casey is still a safe bet for reelection.
The Washington Post similarly upgraded the race last week.
In mid September, the folks at National Journal had the audacity to put Pa. behind the "Garden" State in their list.