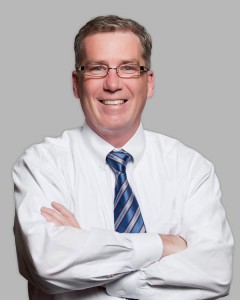 Ed Neilson has a winning track record in special elections. Will he be able to keep it up?
Philadelphia City Council member Ed Neilson is expected to resign his post this week to run for the State House, according to Chris Brennan of the Inquirer.
In a Tuesday vote, Democratic ward leaders in Northeast Philadelphia unanimously selected Neilson as their party's candidate in an August 11th special election.
The election will fill the 174th District State House seat vacated by John Sabatina Jr., who won a May special election to fill a State Senate seat vacated in January by Lt. Gov. Mike Stack III.
The ward leaders will pass their decision along to the Democratic City Council, who will then submit it to the Pennsylvania Democratic Party. If the Party approves, they must certify the nomination with the Pennsylvania Department of State by 5 p.m. on Monday.
According to Neilson spokesman Frank Keel, Neilson may resign from his at-large council seat on Friday, the same day that the Council's summer break begins.
August's special election will be Neilson's third in four years. In 2012, he won a special election for the 169th District State House seat, which has since moved to York County due to redistricting. Last year, Neilson won a special election for a Council at-large seat formerly occupied by Bill Green IV. Green resigned that seat to become a member of the School Reform Commission. Neilson lost his bid for a full four-year term in that seat last month.
Republican ward leaders will choose their nominee in a Thursday vote. Two candidates are seeking the nomination: Tim Dailey, a history teacher at Father Judge High School, and Ross Feinberg, the Republican nominee for Register of Wills in the Nov. 3 general election.