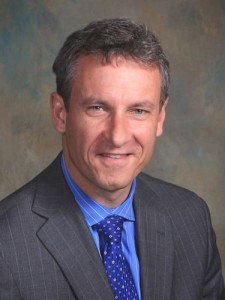 Matt Cartwright, the Lackawanna County attorney challenging Rep. Tim Holden, woke up to good news Sunday morning. The editorial board of the Scranton Times-Tribune backed his candidacy, as did Wilkes-Barre Times Leader columnist Kevin Blaum. Update: so too the W-B Citizens Voice.
In its endorsement – an indictment of out-of-towner Holden more than support of Cartwright – the Times-Tribune wrote:
The editorial board endorses Scranton lawyer Matt Cartwright.

Mr. Holden has voted against progressive initiatives such as the most sweeping housing finance reforms, greater consumer protections, energy reform and health care reform.

In an interview, Mr. Holden declared that he always had heeded the advice of the late Rep. John Murtha, who had told him to keep his mouth shut and make friends. In keeping with that approach, Mr. Holden refused to debate Mr. Cartwright while visiting county Democratic committees in search of endorsements.
Blaum is a former state Rep. and Times-Leader columnist who has previously criticized Holden for his refusal to debate Cartwright. He wrote:
Throughout this campaign Matt Cartwright has demonstrated an extraordinary energy, intelligence and the natural leadership that the job requires and that the Pennsylvania congressional delegation so desperately needs.

Cartwright has all the tools. He is the most promising congressional candidate I've seen from this region in more than three decades.
The Wilkes-Barre Citizens Voice, which shares ownership with the Times Tribune, echoed its endorsement of Cartwright:
Cartwright promises to be a more vocal advocate for programs and legislation that will improve the lives of average citizens in Wilkes-Barre, Pittston and other cities and towns across Northeastern Pennsylvania, including tariffs to counter what he calls unfair trading practices by China, improvements to our transportation infrastructure, tax policies that will moderate income inequality and reasonable defense cuts.

He speaks more passionately about his positions and promises to advance them more vigorously.

The 17th Congressional District is, in effect, a new district. Its residents deserve new, more active leadership.